Juicing is a delicious way to get your daily dose of vitamins and minerals, but drinking your fruits and vegetables doesn't necessarily mean a trip to a pricey juice bar. From simple citrus juicers to modern slow juicers, there are more fruit and vegetable-smashing devices on the market than ever before.
If you're interested in juicing, but find yourself a little overwhelmed by the number of choices on the market, we're here to help. From upscale models to entry-level products—and all the unique snowflakes in between—here are some juicers we'd be happy to have in our own homes.
Updated June 14, 2016
Slow Juicers
Despite what the name suggests, slow juicers don't take a long time to make juice. But they do use a heavy-duty auger that spins slowly to crush fruits and vegetables until they become juice. The process is surprisingly quiet, and the resulting juice is loaded with fiber and nutrients.
The technology originated in Korea, where most slow juicers are manufactured today. It's a crowded and confusing market, where a variety of products from different brands share the same design. Still, a few stand out.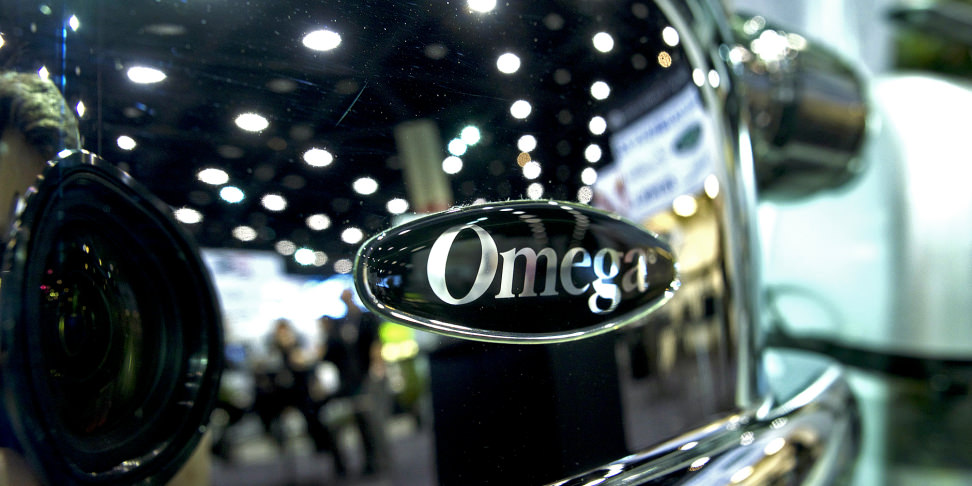 Best Overall
Omega J-8000 Series
Our favorite juicer is the Omega J8006 Nutrition Center Juicer. It features an 80 RPM motor, a 15-year warranty, and stainless trim. It's affordable for a slow juicer, has dishwasher-safe parts, and optional attachments can make pasta, nut butters, or baby food.
Though the J8006 is our favorite, Omega also offers the twin-gear TWN30S (excellent for juicing greens) and the more compact JuiceCube, which goes on sale in July.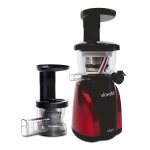 Tribest Slowstar SW-2000
The experts over at Sweethome—whose juicing guide is the most comprehensive we've ever read—like the Slowstar, which uses a two-blade auger to get the most juice from each turn. It also has a 10-year warranty, although its parts aren't dishwasher safe.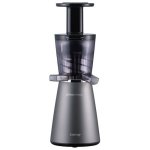 Coway JuicePresso
The vertical auger Coway is similar in design to the Tribest Slowstar, except every removable part is dishwasher safe. It has a seven year warranty, an easy-clean pulp filter, and a sleek profile that won't look out of place on your kitchen counter.
Traditional Centrifugal Juicers
Centrifugal juicers—which spin at a high speed to slice and dice fruits and vegetables into liquid form—are the most popular style of juice extractor. Compared to slow juicers, many are easy to use, compact, and affordable.
Some juicing enthusiasts complain that centrifugal juicers heat up and oxidize juice, which can affect taste, shelf life, and potentially nutrients. It's undeniable that the juice they produce will have a layer of foam on top. But for most consumers, a traditional juicer will do the trick.
Breville BJE200XL Compact Juice Fountain 700-Watt Juice Extractor
Breville is a fan favorite for traditional juice extractors. We like the BJE200XL because of its compact design, low price, and good build quality.
Instead of spitting pulp out into an external receptacle, the BJE200XL collects pulp on top of the juicer. That gives it a much smaller footprint, which is ideal for a single-use appliance.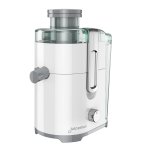 Juiceman JM250
Juiceman calls this an "everyday" juicer, and we think it's great for beginners. A $39.99 price point makes the JM250 a low-risk investment for beginners, but it's designed well, dishwasher safe, and doesn't skimp on features.
Sure, the 400-watt motor isn't nearly as powerful as competitors, and its light weight means it could move across your counter while it's working. But if you're not juicing every day, we think the JM250 is a great value.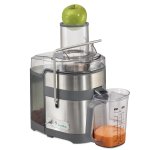 Jamba 67901 Centrifugal Juice Extractor
This powerful, 1100-watt juicer may bear one of the famous names in juice, but it's actually made by small appliance giant Hamilton Beach. That's a good thing, since Hamilton Beach has the patent for the Easy Sweep cleanup tool—a brush that slides around the pulp screen to clean it up in one motion. It also has an enormous 3.5-inch mouth, so you can do less slicing and more juicing.
Citrus Juicers
If you like to start your morning with a little fresh-squeezed orange juice, a simple citrus juicer will do the trick. You can switch things up with lemonade or grapefruit and tangerine juices, but forget about anything complex like greenery.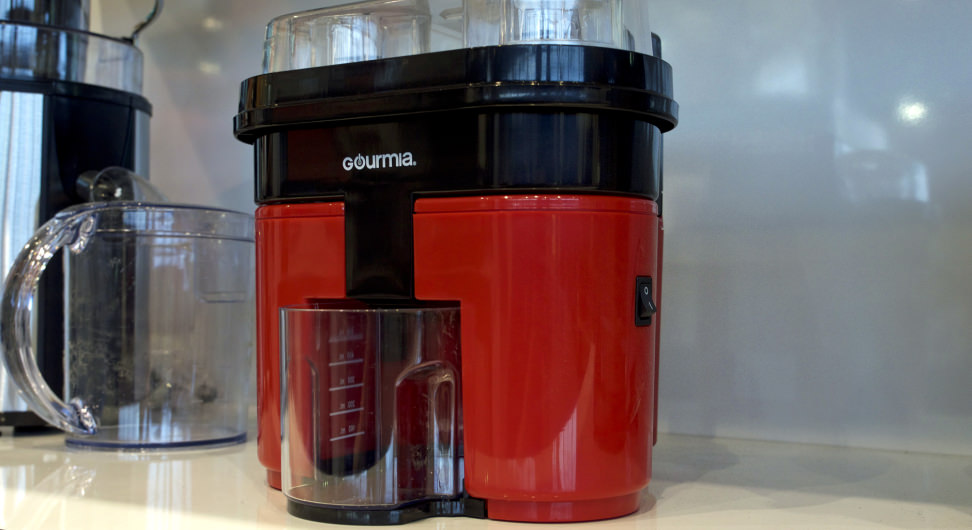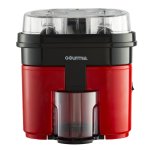 Gourmia GCJ200 Ultimate Slice & Squeeze Citrus Juicer
Want to make a tangerine-grapefruit blend? The unique GCJ200 can juice two citrus fruits at once, extracting them into a single cup. The cover also slices the fruit in order to extract more juice. A price of just $34.99 makes it an affordable choice for healthier breakfasts.
Cuisinart CCJ-500 Pulp Control Citrus Juicer
Just because a juicer is basic doesn't mean it has to feel cheap. This stainless steel, auto-reversing model from Cuisinart will look great on your countertop, costs just $29.99, and is sturdily built.
We've scoured the web to find you the best deals on good products. While Reviewed.com may receive a small share of the revenue from your purchase, editorial opinions are independent from any business sales.