If you're in the market for a new refrigerator, you know there's an overwhelming number of choices out there. Here at Reviewed.com, our experts have tested hundreds of fridges, examining everything from food preservation to fit and finish. We're confident we can help you make the right choice.
These fridges are among the best we've ever tested. None of them come cheap, but they all offer plenty of room for your food, will keep everything inside it fresh, and will look great in your kitchen. Some even come with a few surprising extras and innovative designs that could change the way you store your perishables.
Updated March 14, 2017
With its hot water dispenser, touch screen controls, 28.6 cu. ft. interior, and Precise Fill feature, this large French door is one of the best fridges on the market today. We recorded superior fresh and frozen food preservation in our tests, along with exceptional energy efficiency, too. Whether you've got a big family or just want the best fridge out there, the CFE28TSHSS has everything you're looking for—and more.
Where To Buy
$2,789.10
Home Depot
Buy
$2,789.99
Best Buy
Buy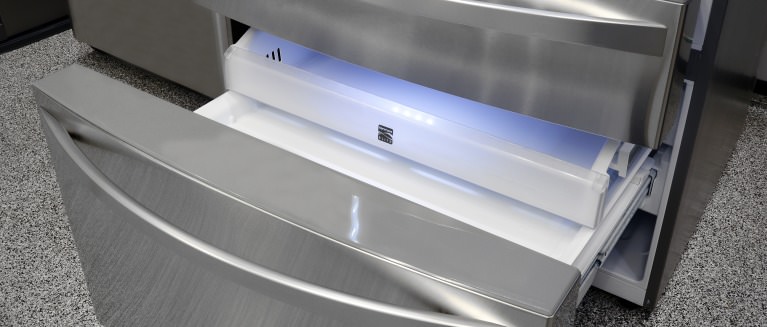 2
In addition to sleek design, ergonomic layout, adjustable shelves, and excellent food preservation performance, the 29.9 cu. ft. Kenmore Elite 72483 adds a separate temperature-controlled center drawer for storing everything from snacks and deli meats to wine. Though it has an external water and ice dispenser, the fridge hides all its controls behind the door, which gives the 72483 a minimal and contemporary look.
Where To Buy
$2,399.99
Sears
Buy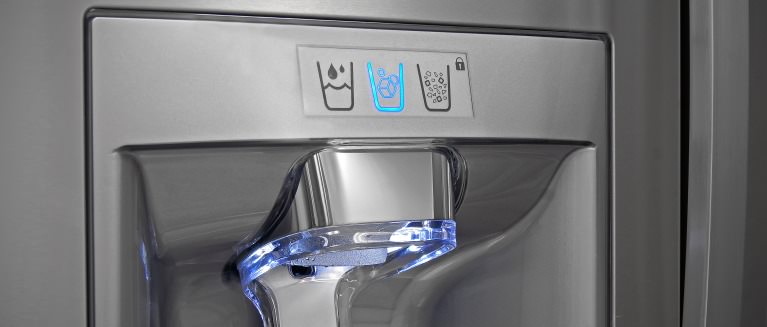 3
The Kenmore Elite 74025 is essentially the same fridge as the Kenmore Elite 72483, but without the additional pantry drawer. Both fridges have dual evaporators and linear compressors for improved fresh and frozen food preservation. The freezer door tilts open for easier access, and many interior shelves can be adjusted. In addition to stainless, this 29.8 cu. ft. fridge also comes in black, white, and even bisque.
Where To Buy
$2,799.99
Sears
Buy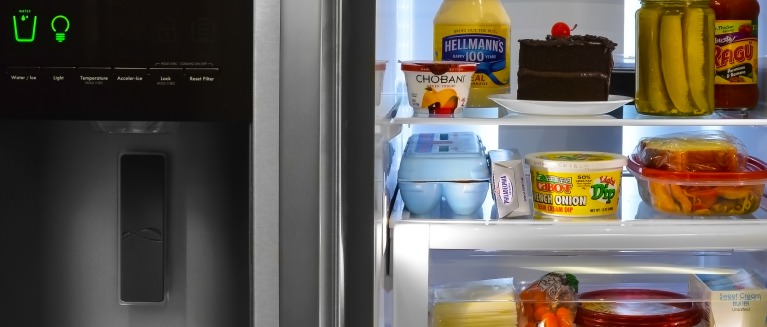 4
The Kenmore 51763 is the ideal side-by-side. A solid deal, this 25 cu. ft. has plenty of space for your food, a sleek look, and produced all-around solid performance in our testing. The in-door ice maker can crush or cube ice, and there's an Accela-Ice feature to ramp up ice production when needed. The interior is illuminated with LED lighting, and the fridge compartment has two crisper drawers, plus a deli drawer.
Where To Buy
$1,399.99
Sears
Buy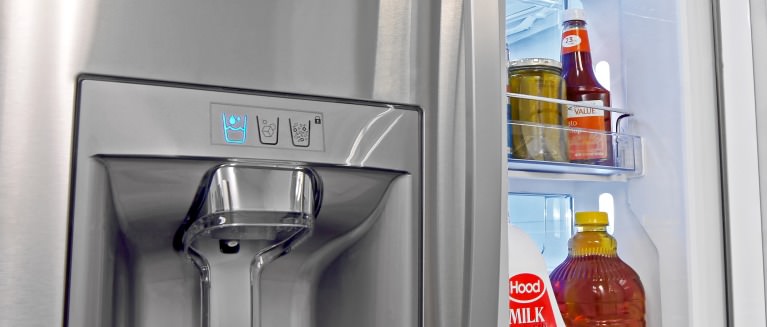 5
The Kenmore Elite 74033 is also similar to the Kenmore Elite 74025 in every way but one: It has a door-in-door storage compartment. That gives users access to a shallow storage area within the right-hand door. It's a great place to store drinks, frequently used condiments, or snacks for kids. Otherwise, the 74033 has everything we love about the 74025, though the in-door storage eats into the fridge's usable space.
Where To Buy
$2,399.99
Sears
Buy