Not everyone wants or needs a fridge that costs thousands of dollars, but it can be hard to separate the wheat from the chaff when it comes to affordable refrigerators.
Lucky for you, that's exactly why we're here. We've tested enough fridges to give you plenty of options to choose from. These may not be the flashiest fridges on the market, but they'll more than get the job done, and won't break the bank in the process.
Without further ado, here are our best lab-tested fridges for under $1,000.
Updated May 12, 2017
Affordable fridges are a dime a dozen, but the Whirlpool WRT318FZDB stands out. This 18 cu. ft. fridge often sells for less than $600 on sale, but still features solid glass shelves in the fridge and freezer, smooth-gliding drawers, and a movable deli bin. We measured great energy efficiency and stable temperatures in our tests, too. That's why we think this Whirlpool is the best affordable fridge you can buy.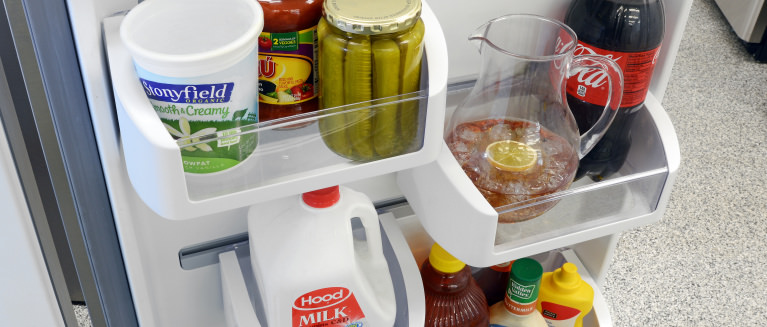 2
If you're looking for a stainless-steel fridge that won't break the bank, the Frigidaire Gallery FGTR1845QF fits the bill. Movable CustomFlex door bins are great for neat freaks, and the smudge-proof stainless finish is easy to clean. There's even a light in the freezer! Our tests reported consistent temperatures and exceptional energy efficiency, which is yet another reason we recommend this 18 cu. ft. Frigidaire.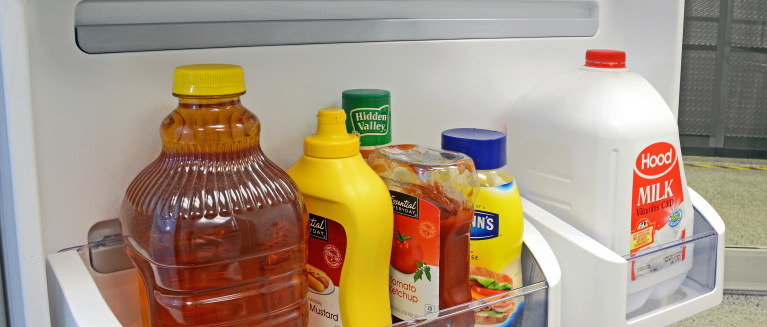 3
If you need a fridge that's affordable but packs a lot of usable space into a small footprint, we recommend the 21-cu.-ft. Frigidaire Gallery FGHT2046QF. In addition to how well it did in our food preservation tests, we like its LED lighting and movable CustomFlex door bins. Aside from that perk, this Frigidaire is a familiar, no-frills appliance with a smudge-proof stainless exterior and plenty of room for food.
Where To Buy
$989.99
Best Buy
Buy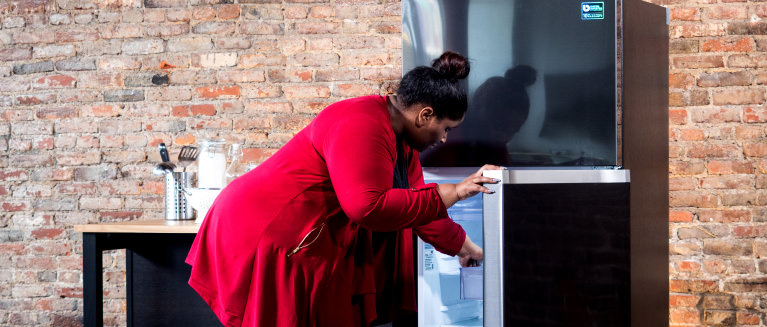 4
This 18-cubic foot refrigerator is nicely designed with a black stainless-steel exterior that doesn't show fingerprints readily. We appreciate its unique features including an innovative freezer that converts to more fridge space. This could be a great choice for a small kitchen, a vacation home, or a garage or basement refrigerator. We think that with its versatility and good looks, it's a better-than-average value.
Where To Buy
$644.90
AppliancesConnection
Buy
$649.99
Best Buy
Buy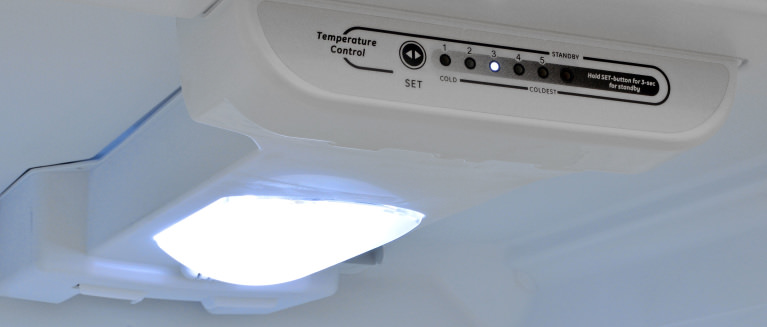 5
Only available at Best Buy, the Insignia NS–RTM18 refrigerator has one thing going for it: a sale price that drops as low as $449. That means it's cheaper than almost any other full-size fridge you can buy. The 18-cu.-ft. top freezer didn't excel in our tests, but it does have glass shelves in the freezer and plenty of storage space. We think it's worth a look if you need a second fridge, or if your budget is tight.
Where To Buy
$449.99
Best Buy
Buy