Not everyone wants or needs a fridge that costs thousands of dollars, but it can be hard to separate the wheat from the chaff when it comes to affordable refrigerators.
Lucky for you, that's exactly why we're here. We've tested enough fridges to give you plenty of options to choose from. These may not be the flashiest fridges on the market, but they'll more than get the job done, and won't break the bank in the process.
Without further ado, here are our best lab-tested fridges for under $1,000.
Updated March 14, 2017
Built on the same platform as the excellent Frigidaire Gallery FGHT2046QF, the Kenmore 70623 has more drawers and shelves than its predecessor but hits the same price point. It lacks the smudge-resistant coating of the Frigidaire, but temperature consistency is great, and excellent efficiency will help your wallet in the long run. Throw in a slick stainless-steel finish and you've got a deal that's hard to beat.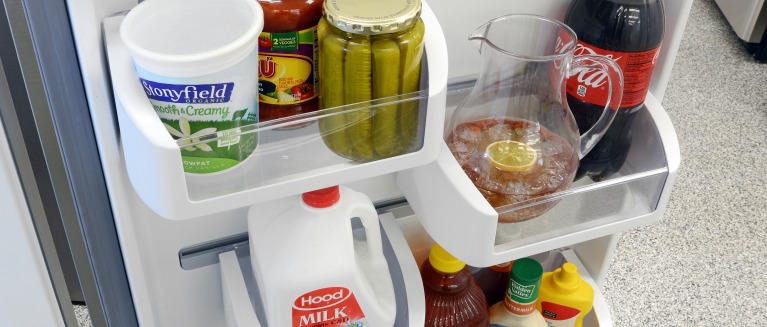 2
If you're looking for a high-performing stainless-steel fridge that won't break the bank, the Frigidaire Gallery FGTR1845QF fits the bill. While cost-cutting is evident in a few places—there's no ice maker and the storage solutions are pretty skimpy—you''ll get consistent temperatures and exceptional energy efficiency in a beautiful package. And it's hard to argue with that sub-$700 sale price.
Where To Buy
$803.10
AppliancesConnection
Buy
$809.10
Home Depot
Buy
$809.99
Best Buy
Buy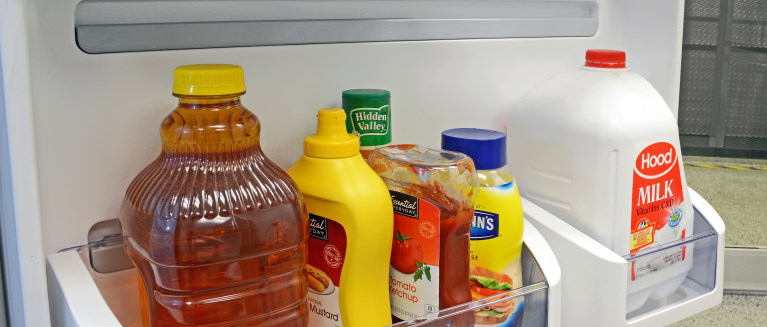 3
This traditional, 21-cu.-ft. Frigidaire Gallery top freezer is a no-frills, easy-to-use fridge for folks who want something familiar. With low energy consumption, accessible storage, and adjustable shelves, it's as effective as it needs to be. With an MSRP of $1,199, it may feel a bit expensive—especially without features like an ice maker. But we appreciate the stainless exterior and convenient bucket shelves.
Where To Buy
$989.10
Home Depot
Buy
$989.99
Best Buy
Buy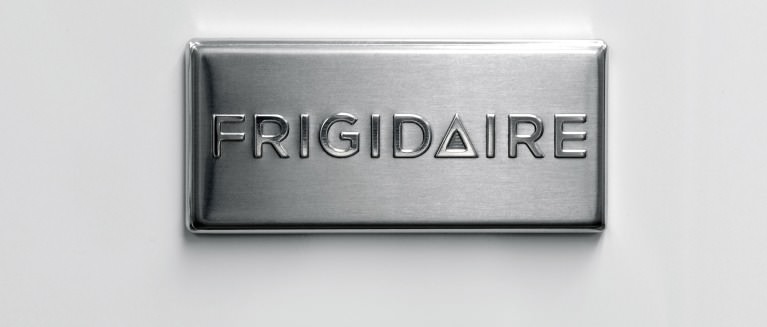 4
Shopping for a bargain fridge can mean sacrificing features and, sometimes, even performance. But the Frigidaire FFHT2131QP proves that the latter doesn't always have to be the case. With superior energy efficiency and consistent temperatures, this fridge provides all the essentials without any of the bells or whistles that typically jack up a price tag. If you're looking for a great bargain, look no further.
Where To Buy
$740.10
AppliancesConnection
Buy
$746.10
Home Depot
Buy
$746.99
Best Buy
Buy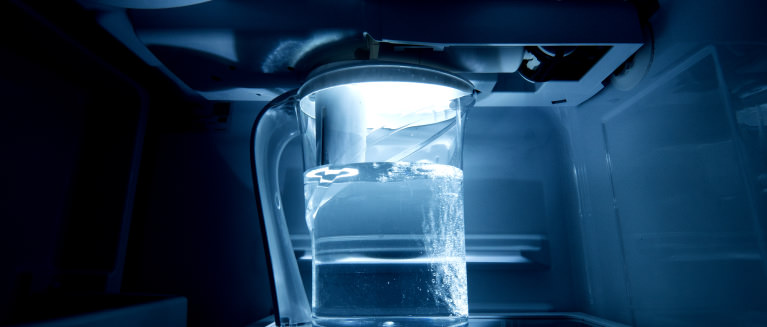 5
At first glance, the GE GAS18P series refrigerator looks pretty ordinary. But behind that stainless steel (or optional white) exterior hides a neat trick: On the top shelf, there's a water pitcher that can automatically refill itself with filtered water. In addition to that family-friendly perk, this is a solid fridge: Our tests show it's energy efficient, does a great job preserving food, and has plenty of room.
Where To Buy
$893.10
AppliancesConnection
Buy