Shopping for a fridge? You may be surprised to find how many different varieties there are. Arguments can be made for every type, but here's why a side-by-side might be a great idea: These models save space while putting both frozen and fresh food at eye level. Many feature through-the-door ice and water, and they often come in counter-depth configurations.
But knowing what type of fridge you want only gets you so far. Lucky for you, we've put enough side-by-side fridges through our labs to find out what separates the merely good from the truly great. If you're looking for a side-by-side and want the best of the best, look no further.
Here are our best lab-tested side-by-side fridges available today.
Updated March 14, 2017
The Kenmore 51763 is the ideal side-by-side. A solid deal, this 25 cu. ft. has plenty of space for your food, a sleek look, and produced all-around solid performance in our testing. The in-door ice maker can crush or cube ice, and there's an Accela-Ice feature to ramp up ice production when needed. The interior is illuminated with LED lighting, and the fridge compartment has two crisper drawers, plus a deli drawer.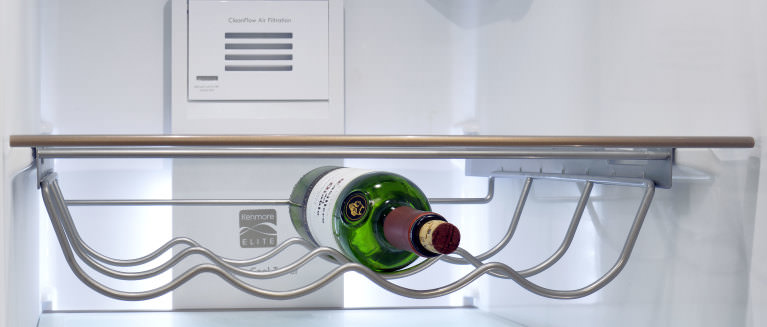 2
The Kenmore Elite 51773 has an attractive design that adds class to any kitchen, and does so for under $1,500 on sale. We dig the stainless steel exterior and modern handles, while the door-mounted ice maker and water dispenser gets cool blue lighting and symbols. Inside, you'll find a matching silver trim and convenient gallon shelves. Overall cooling performance is good too, with a chilly freezer and superb crisper.
Where To Buy
$1,499.99
Sears
Buy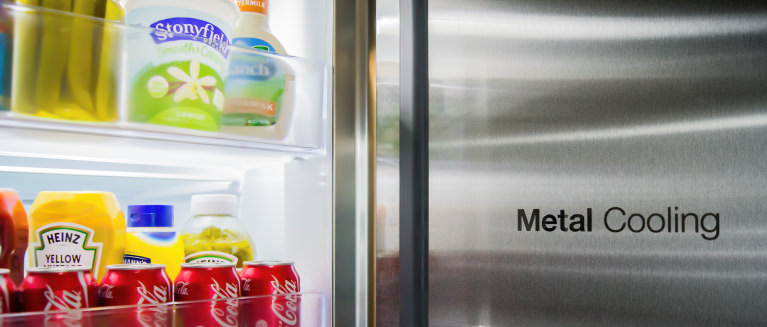 3
If you've never been convinced of the utility of side-by-side fridges, Samsung's Food Showcase is the one that'll change your mind. The RH29H9000SR offers phenomenal performance and a unique full-length door-in-door storage compartment that secures its place in the annals of great appliance design. While it's more expensive than a traditional side-by-side, we can confirm that it's worth every penny.
Where To Buy
$1,998.00
Home Depot
Buy
$1,999.99
Best Buy
Buy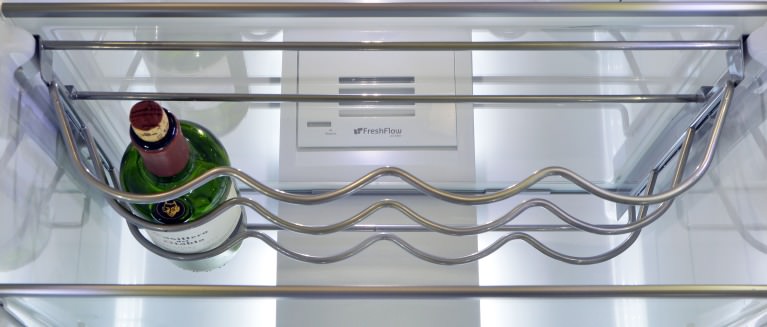 4
The Whirlpool WRS975SIDM should feel very familiar, with its straightforward layout and stainless exterior. Under the hood, though, is an efficient side-by-side that keeps temperatures nice and steady. Thanks to competitive pricing and attractive interior design, this is a natural choice for remodelers. And did we mention the classy, four-bottle internal wine rack? Now there's an innovation we can get behind.
Where To Buy
$1,704.10
AppliancesConnection
Buy
$1,709.10
Home Depot
Buy
$1,709.99
Best Buy
Buy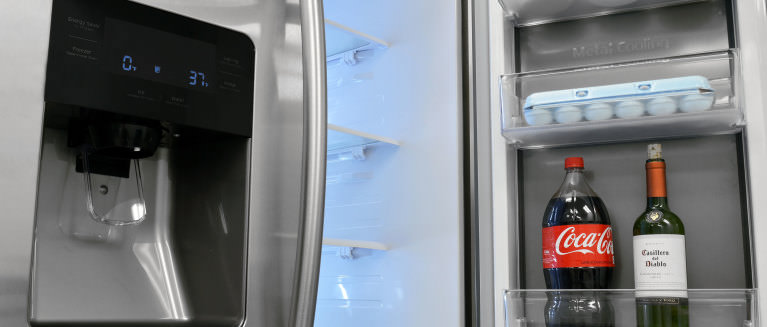 5
Samsung's latest door-in-door side-by-side borrows from the strengths of the original Food Showcase fridge—efficient power use, consistent temperatures, and roomy storage—and applies them to a more traditional design that will blend in with most other stainless kitchen appliances. But the best feature here is probably price. Offering more features for less than comparable side-by-sides, the RH25H5611SR is simply a killer deal.
Where To Buy
$1,497.60
Home Depot
Buy
$1,499.99
Best Buy
Buy