If you're upgrading or outfitting a new kitchen, there's a good chance you're looking for stainless steel appliances. There's also a good chance you're experiencing a bit of sticker shock at how much stainless can cost.
Never fear: We've taken the time to rigorously test a huge variety of stainless steel and stainless-look refrigerators, and have confirmed that you don't need to take out a second mortgage just to update your kitchen.
Here are the best options for stainless steel fridges that cost less than $2,000.
Updated May 12, 2017
On sale, the Samsung RF260BEAESR can drop as low as $1,200. Even though it's affordable, this 25.5 cu. ft. French door fridge impressed us with a superb fit and finish, stellar food preservation, and a handful of useful features–including an internal ice maker. Our tests show it's also a great fridge, which is why we think it's one of the best values you can buy. If you're looking to remodel, check out this Samsung.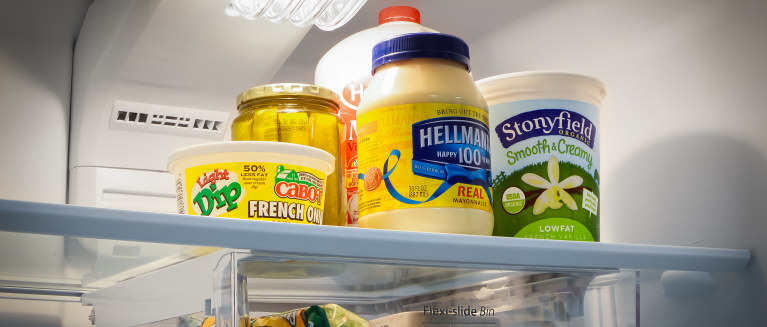 2
Affordable fridges are a dime a dozen, but the Whirlpool WRT318FZDB stands out. This 18 cu. ft. fridge often sells for less than $600 on sale, but still features solid glass shelves in the fridge and freezer, smooth-gliding drawers, and a movable deli bin. We measured great energy efficiency and stable temperatures in our tests, too. That's why we think this Whirlpool is the best affordable fridge you can buy.
Where To Buy
$529.00
AppliancesConnection
Buy
$478.00
Home Depot
Buy
$584.99
Best Buy
Buy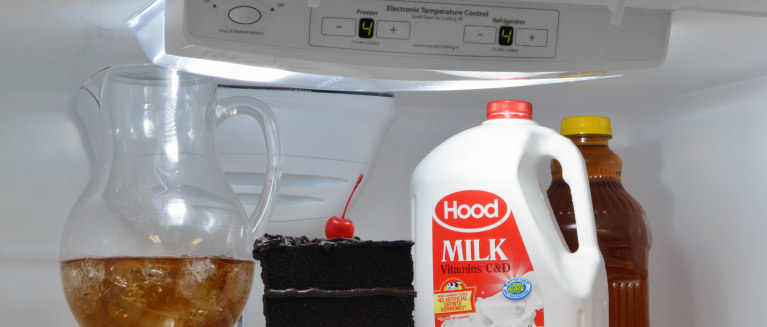 3
The Whirlpool WRF535SMBM is one of the most affordable 36-inch French door refrigerators we've ever tested. It's also one of our favorite fridges. This 25.2 cu. ft. fridge impressed us with clean design, stable temperatures over time, and excellent energy efficiency. We're also fans of high-end touches like LED lighting and a custom temperature drawer—rare extras on a fridge that sometimes drops below $1,000 on sale.
Where To Buy
$1,524.10
AppliancesConnection
Buy
$1,529.00
Home Depot
Buy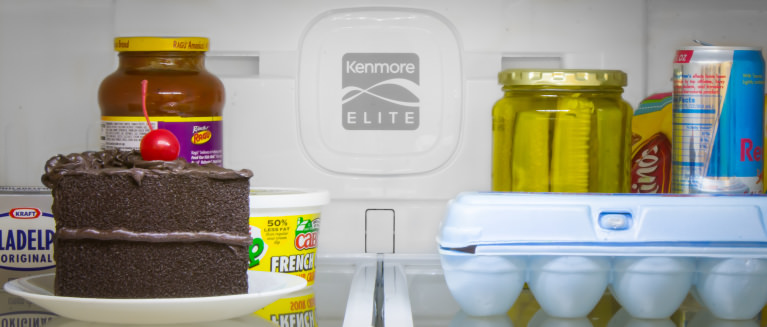 4
It can be hard to find a single-door refrigerator with a freezer on the bottom. That's because they've mostly been replaced by 30-inch French door fridges, which cost the same and fit in the same space. But if you like the one-door look, the Kenmore Elite 79043 is the fridge for you. With its reversible door, 24 cu. ft. of storage, and consistent temperatures over time, it's our pick for the best in a small class.
Where To Buy
$1,099.99
Sears
Buy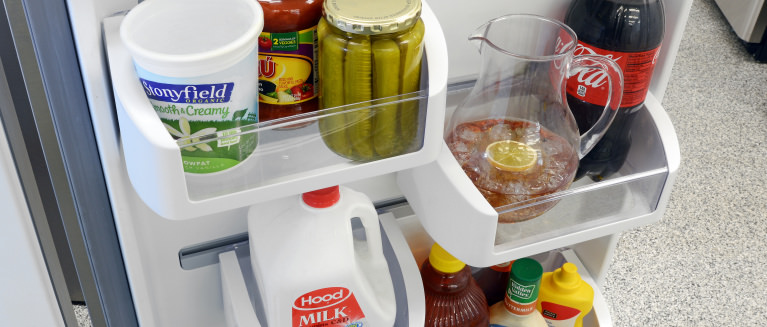 5
If you're looking for a stainless-steel fridge that won't break the bank, the Frigidaire Gallery FGTR1845QF fits the bill. Movable CustomFlex door bins are great for neat freaks, and the smudge-proof stainless finish is easy to clean. There's even a light in the freezer! Our tests reported consistent temperatures and exceptional energy efficiency, which is yet another reason we recommend this 18 cu. ft. Frigidaire.