If you're upgrading or outfitting a new kitchen, there's a good chance you're looking for stainless steel appliances. There's also a good chance you're experiencing a bit of sticker shock at how much stainless can cost.
Never fear: We've taken the time to rigorously test a huge variety of stainless steel and stainless-look refrigerators, and have confirmed that you don't need to take out a second mortgage just to update your kitchen.
Here are the best options for stainless steel fridges that cost less than $2,000.
Updated March 14, 2017
The Kenmore 51763 is the ideal side-by-side. A solid deal, this 25 cu. ft. has plenty of space for your food, a sleek look, and produced all-around solid performance in our testing. The in-door ice maker can crush or cube ice, and there's an Accela-Ice feature to ramp up ice production when needed. The interior is illuminated with LED lighting, and the fridge compartment has two crisper drawers, plus a deli drawer.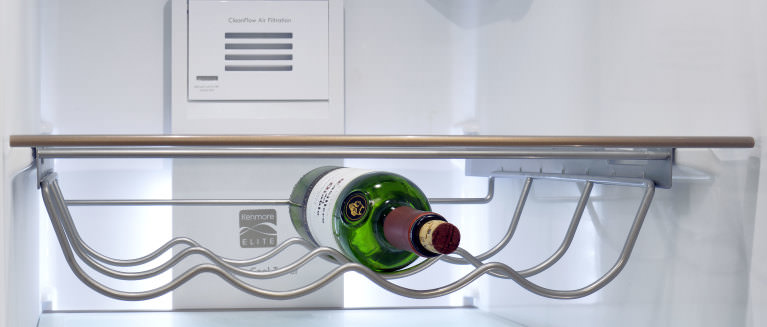 2
The Kenmore Elite 51773 has an attractive design that adds class to any kitchen, and does so for under $1,500 on sale. We dig the stainless steel exterior and modern handles, while the door-mounted ice maker and water dispenser gets cool blue lighting and symbols. Inside, you'll find a matching silver trim and convenient gallon shelves. Overall cooling performance is good too, with a chilly freezer and superb crisper.
Where To Buy
$1,499.99
Sears
Buy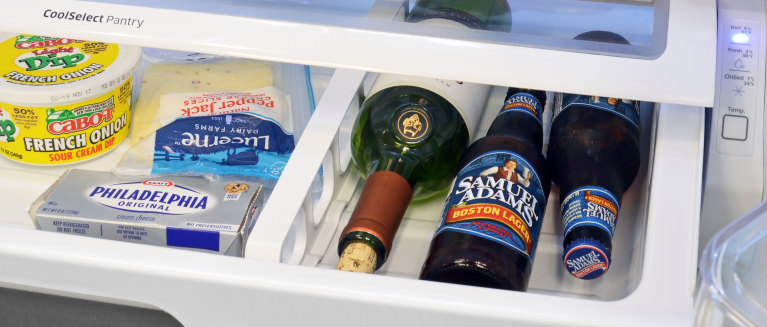 3
The Samsung RF260BEAESR is an entry-level, 25.5 cu. ft. French door refrigerator. It lacks a through-the-door dispenser for water and ice, which some users prefer. It also has everything else you could want: Gorgeous fit and finish, stellar food preservation, and a handful of useful features–including an internal ice maker. For just $1,600 or so on sale, you've got one awesome deal on your hands.
Where To Buy
$1,247.40
Home Depot
Buy
$1,249.99
Best Buy
Buy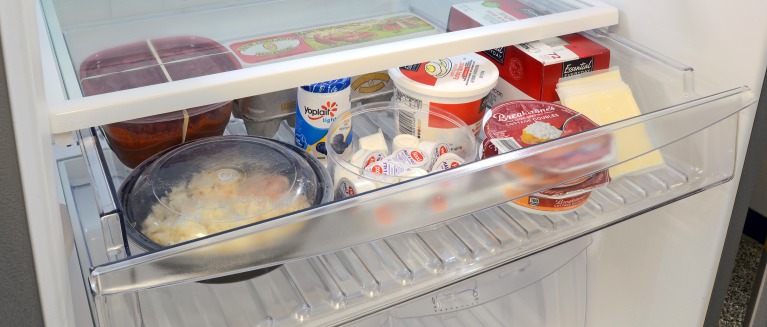 4
Built on the same platform as the excellent Frigidaire Gallery FGHT2046QF, the Kenmore 70623 has more drawers and shelves than its predecessor but hits the same price point. It lacks the smudge-resistant coating of the Frigidaire, but temperature consistency is great, and excellent efficiency will help your wallet in the long run. Throw in a slick stainless-steel finish and you've got a deal that's hard to beat.
Where To Buy
$799.88
Sears
Buy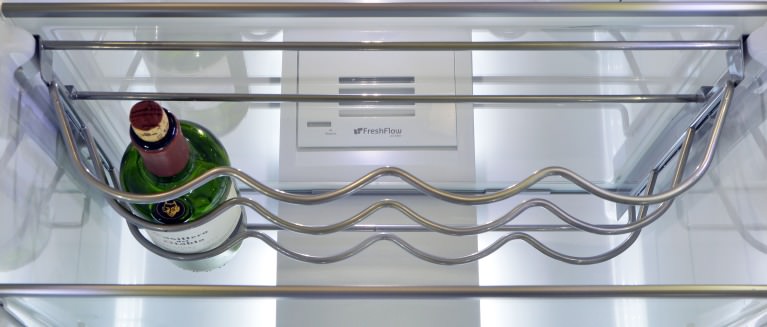 5
The Whirlpool WRS975SIDM should feel very familiar, with its straightforward layout and stainless exterior. Under the hood, though, is an efficient side-by-side that keeps temperatures nice and steady. Thanks to competitive pricing and attractive interior design, this is a natural choice for remodelers. And did we mention the classy, four-bottle internal wine rack? Now there's an innovation we can get behind.
Where To Buy
$1,704.10
AppliancesConnection
Buy
$1,709.10
Home Depot
Buy
$1,709.99
Best Buy
Buy