GE GSL25JGCLS
An easy-clean stainless-style exterior, sliding shelves and user-friendly controls are impressive on a $1000 fridge. The average temperature performance, however, was less than welcome.
GE GSL25JGCLS 25.25 cu. ft. Side-By-Side Refrigerator Review
$1,044.05
Front
A stainless facsimile covers the front of the GE GSL25JGCLS. It's laminated and easier to clean than true stainless, but if that laminate is ever scratched the surface beneath can rust. A hard, black plastic icemaker doesn't help the fridge look very modern.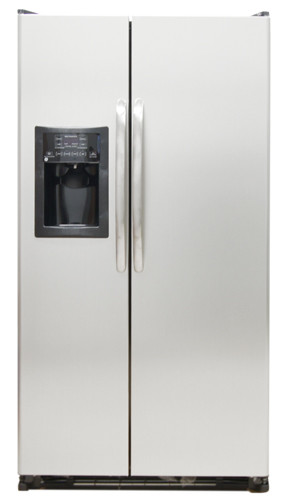 Controls are on the fridge exterior, right above the ice/water dispenser. Unlike most mid-range fridges, the temperature controls actually display a true temperature instead of a number between one and four, or a series of stars. You can even make the temperature go up or down without scrolling through every potential option.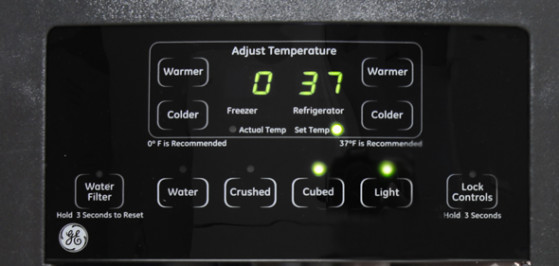 Short, rounded handles open both fridge and freezer.
There's a single lever for water or ice. Buttons above the chute allow the user to choose among crushed ice, cubed ice or water. There's also a light and a reminder to change the water filter.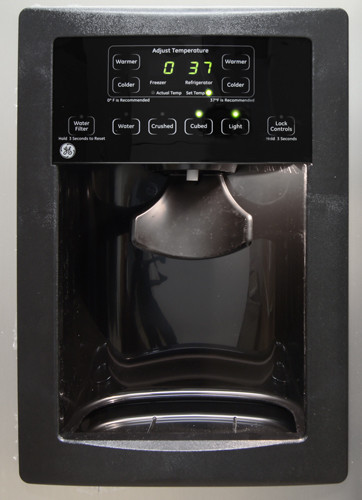 Interior
Inside, a traditional interior awaits. Shelves hang off of rails in the back of the fridge rather than sliding into grooves on the side of the unit.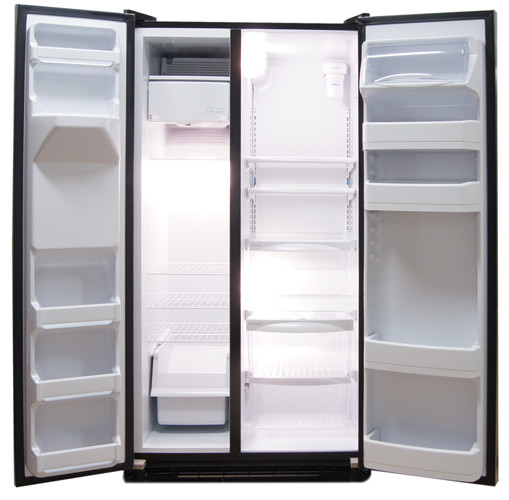 There's a water filter in the top right rear of the fridge compartment.
Ice is made in the top of the main freezer compartment, then dispensed through a chute in the freezer door.
Back
Most fridges have a black cord and an unpainted metal back. The GE GSL25JGCLS's rear is black, and its cord is brown. There's also a water line hookup back there.
Sides
The sides of the fridge are textured and black.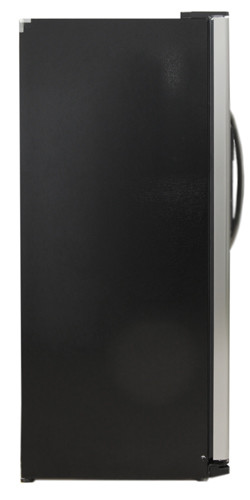 Sections