GE GSL25JGCLS
An easy-clean stainless-style exterior, sliding shelves and user-friendly controls are impressive on a $1000 fridge. The average temperature performance, however, was less than welcome.
GE GSL25JGCLS 25.25 cu. ft. Side-By-Side Refrigerator Review
$1,044.05
Fridge Temperature
Though temperatures within the fridge remained consistent over time, this GE suffered the same malady as many tall side-by-sides: The temperature is cooler towards the vent. Since air can't circulate well through a full fridge, lower shelves were as high as 41 degrees while the top shelves were as low as 36 degrees.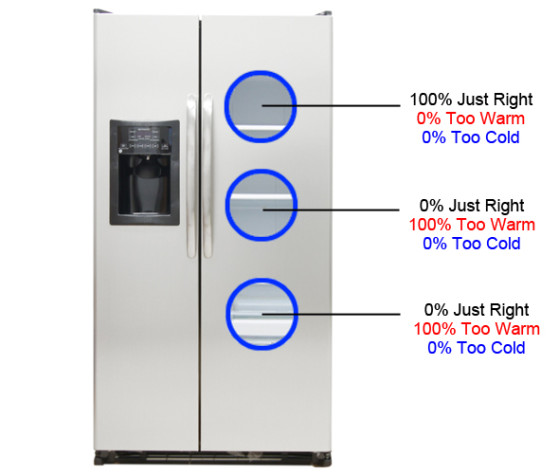 Freezer Temperature
Temperatures also varied within the fridge, but didn't vary over time. That's what's important, since fluctuations in temperature are what cause freezer burn.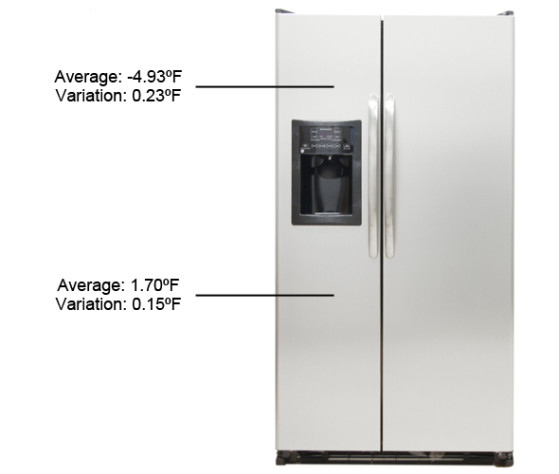 Vegetable Drawer
The simulated vegetable we put in the vegetable drawer lost only 0.07 grams of water per hour. That's remarkable performance, and proof that this GE will keep your veggies crisp.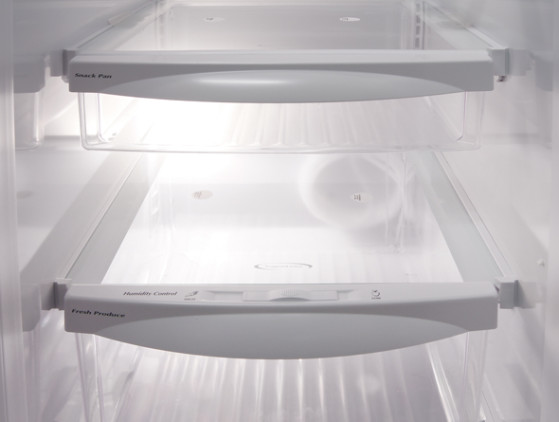 Power Loss
When unplugged, food in the freezer compartment was still fully frozen even after 36 hours. That proves that the fridge is well-insulated, and gives you an idea how long your ice cream will last if the power goes out.
Freezing Performance
A rapid freeze means food won't end up with ice crystals and, by extension, a funny texture when it's thawed. It took just over an hour and a half for the GE GSL25JGCLS to bring room temperature food below 32 degrees Fahrenheit, which is about average.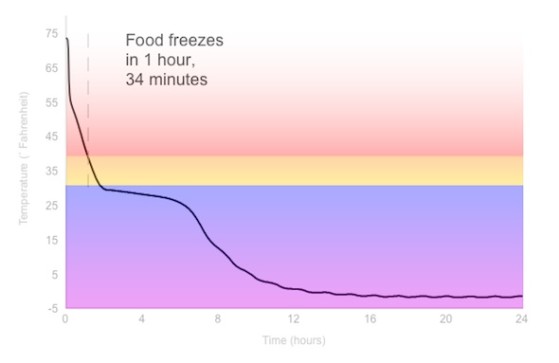 Sections