KitchenAid KSRV22FVSS
Behind the KitchenAid KSRV22FVSS' dated exterior is a powerful freezing machine that keeps food consistently cold. Its relatively compact dimensions mean it may fit into the most cozy of kitchens, but its $1400-plus pricetag may not fit your budget.
KitchenAid Architect II KSRV22FVSS 21.6 cu. ft. Side-by-Side Refrigerator Review
$1,949.00
Front
KitchenAid is owned by Whirlpool, and the superficial similarities between this and other 21.6 cu. ft. Whirlpool, Amana and Maytag fridges are many. There aren't any curves here -- just flat vertical-grain stainless and hard black plastic.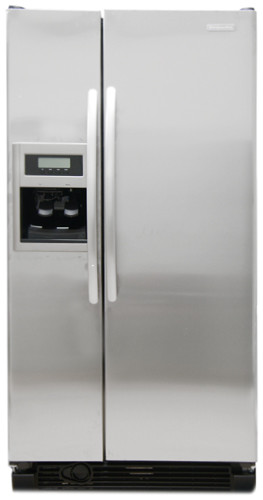 The fridge has dual temperature controls, one for the fridge and one for the freezer. They're located at the top of the refrigerator compartment and don't correspond to any temperature scale.
Thick, brushed stainless handles open fridge and freezer.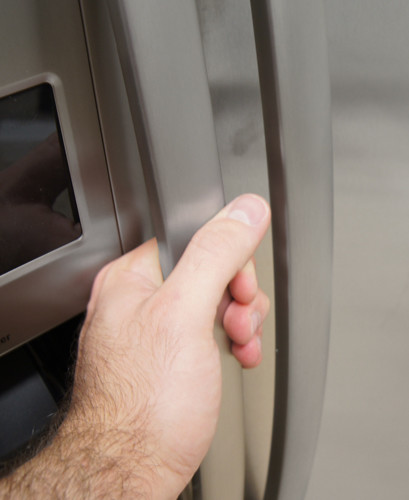 The through-the-door water/ice dispenser has separate chutes for water and ice.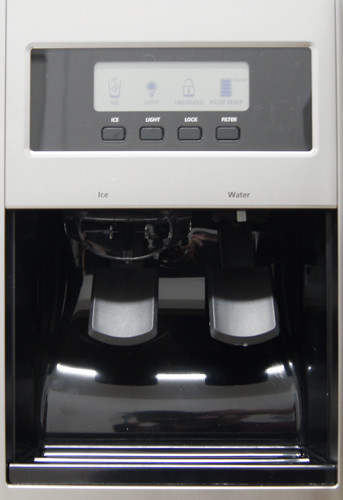 Interior
Inside is a typical Whirlpool design, but with some rougher edges polished. Sliding shelves in the refrigerator and hanging shelves on the fridge door are adjustable. Freezer door shelves are fixed, and wire shelves inside the main freezer cavity have a limited range of motion. The ice maker takes up a significant portion of the freezer door.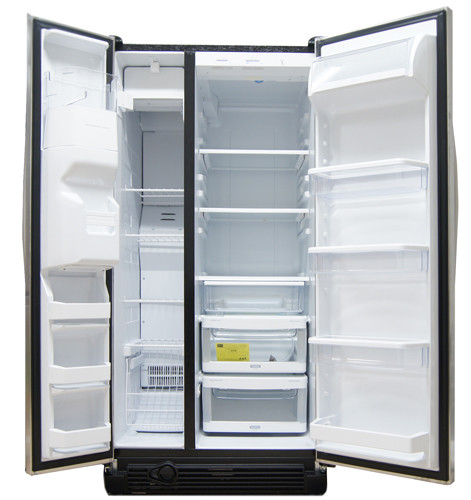 Ice is made at the top of the freezer compartment. It's crushed inside the top of the freezer door, and dispensed through the middle of the freezer door.
Back
On the back, there's just an input for a water line. That's all.
Sides
The sides of this fridge are textured and black.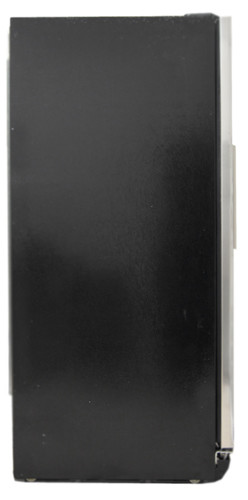 Sections