LG LFX31925ST
The LG LFX31925ST is an excellent fridge with good energy efficiency, consistent temperature control.
LG LFX31925ST 31.0 cu ft French Door Refrigerator Review
$3,199.99
Better than
57%
of Reviewed Refrigerators
Front
With doors that are slightly curved at the top, the LG LFX31925ST is sleek with two fridge doors and a bottom freezer drawer. The front of the unit is covered in a highly-polished, horizontal-grain stainless steel exterior that's not very good at keeping away fingerprint marks.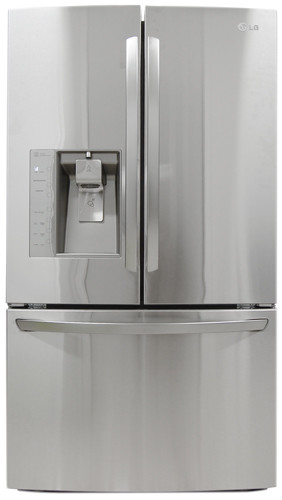 All controls are built into the side of the ice maker. Temperature readings only glow while you're adjusting them, so aside from ice and water controls, the front of the fridge remains unscathed by glowing lights.

Curved handles are on each door. The freezer's handle shifts slightly to make opening the drawer easier.
The water/ice dispenser is actually two separate dispensers in one. The water dispenser is flush with the fridge exterior, while the ice dispenser hides beneath it.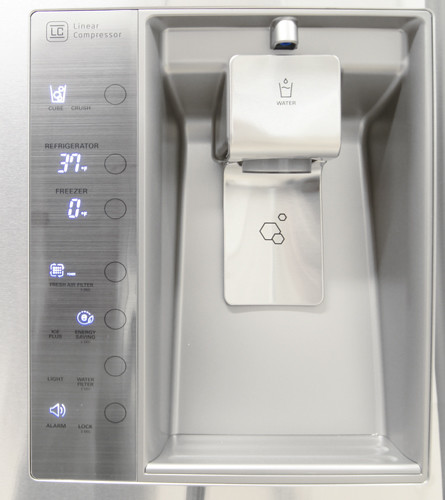 Interior
Inside are lots of adjustable half-width shelves and smooth-gliding drawers. Shelves don't slide out, but the top right shelf does fold at its midpoint for easier storage of tall items on the shelf below.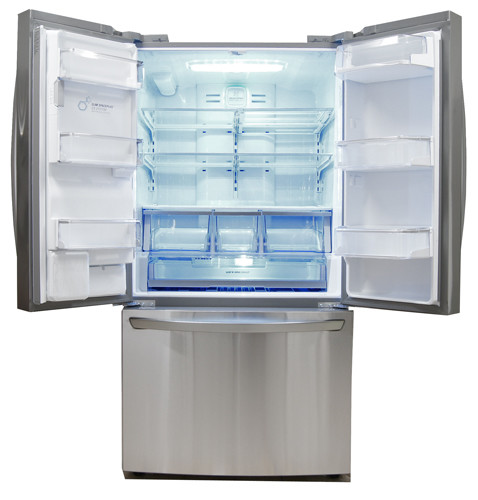 A fixed, full-width shelf sits above the drawers.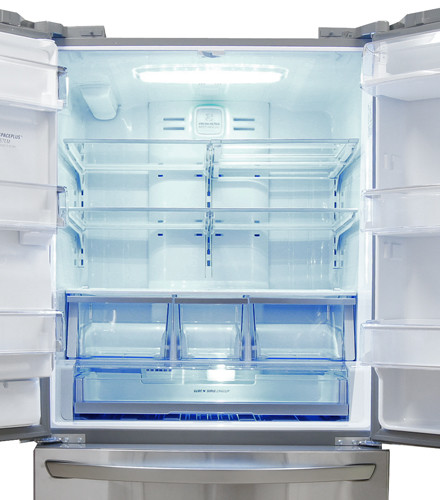 A blue LED light bathes an odd glow over the fridge's whole interior.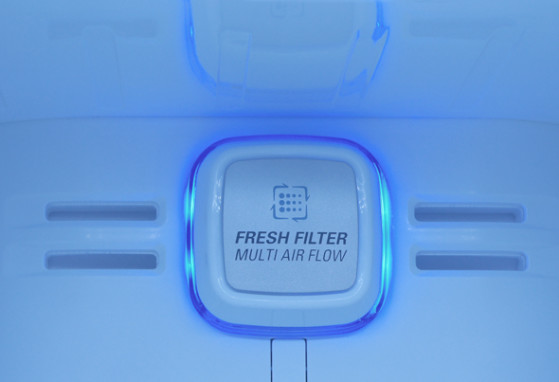 The freezer is one large drawer with several other drawers nested within it. They all glide open easily.
Above the main drawer is a clear plastic drawer with room for ice, and a shallow sliding drawer that's ideal for storing frozen pizzas.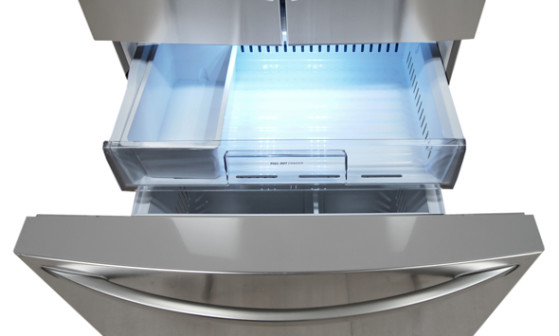 The icemaker is not in the freezer, but is actually a separate compartment inside the left refrigerator door. Unlock it, and you can access the fridge's store of cubed ice.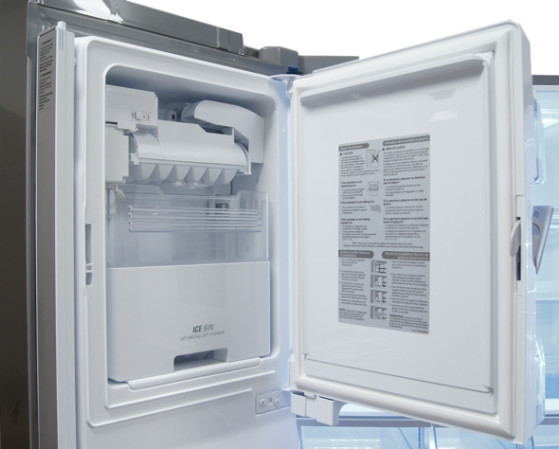 Back
On the back are hookups for the fridge's water line connection.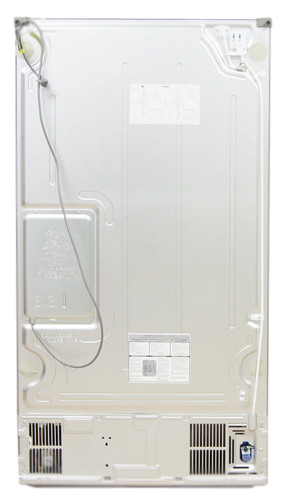 Sides
The fridge's sides are textured and light gray.
Sections