Maytag MSD2576VEM
Impressive temperature control with a sleek, stainless exterior. A few minor quibbles don't keep this from being a great mid-range fridge.
Maytag MSD2576VEM 25.3 cu ft Side-By-Side Refrigerator Review
$1,600.00
Front
The Maytag MSD2576VEM is built on a chassis from corporate parent Whirlpool, so its design is similar to Amana, Whirlpool and KitchenAid offerings.
Its exterior is vertical-grain stainless steel, with through-the-door water and ice.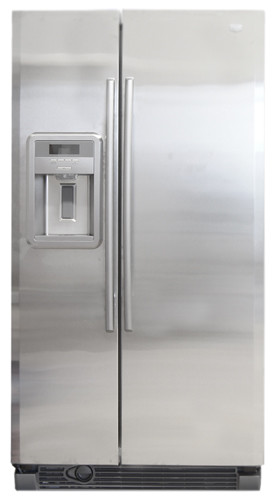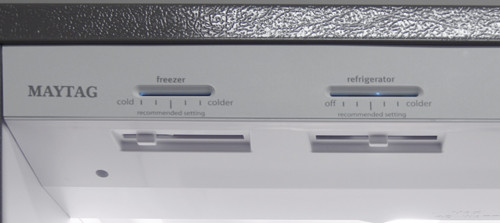 These are some of the most substantial handles we've ever felt. They're more appropriate for opening the doors of a bank vault than a fridge.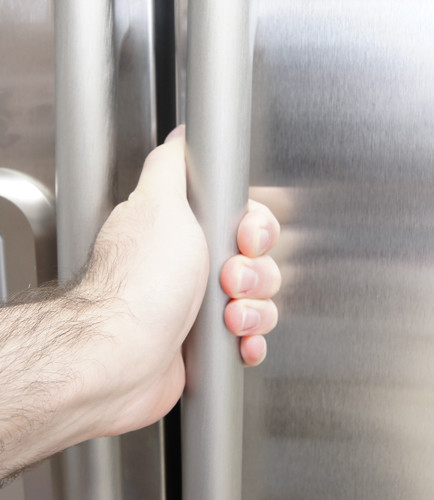 A silver colored frame surrounds the Maytag MSD2576VEM's through-the-door water and ice dispenser, which updates the overall look of the fridge's exterior.
Controls are bright orange on a black background, though they don't glow intrusively unless selected.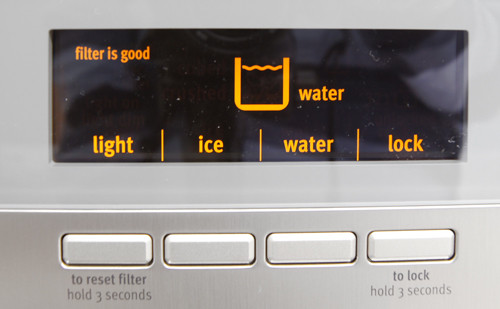 Interior
Inside is an update of a classic Whirlpool interior. It's a side-by-side, alright: fridge on the right, freezer on the left.
One unique feature on the fridge's door is a beverage cooler. It has a separate temperature control and is meant for storing milk soda or juice.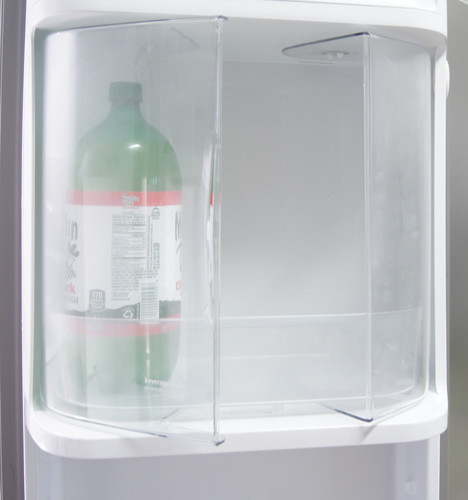 Ice is made in the top of the freezer and dispensed through the freezer door.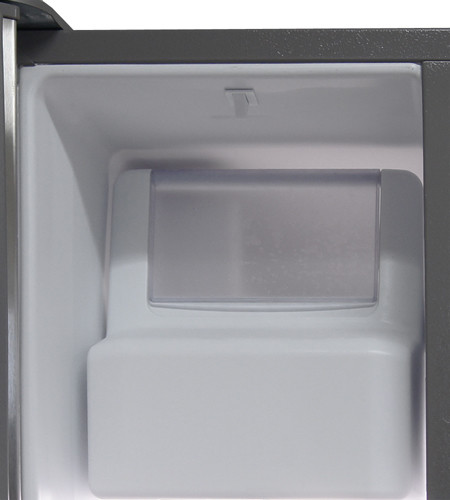 Back
There's a water inlet on the back of the fridge.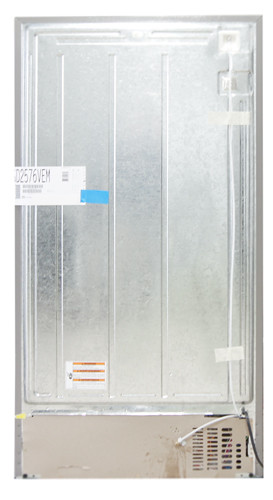 Sides
The sides of the fridge are textured and gray.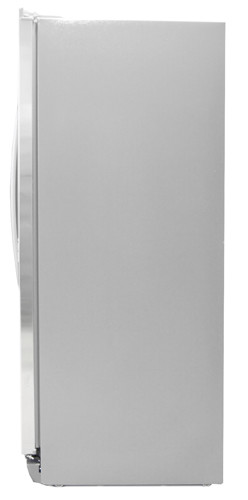 Sections