Maytag MSD2576VEM
Impressive temperature control with a sleek, stainless exterior. A few minor quibbles don't keep this from being a great mid-range fridge.
Maytag MSD2576VEM 25.3 cu ft Side-By-Side Refrigerator Review
$1,600.00
Fridge Temperature
The Maytag MSD2576VEM had no issues maintaining an even temperature over time. That lack of variation is protection against your food spoiling prematurely. Food on the bottom shelf did stay consistently slightly warmer than the top two, though. Keep that in mind if you're storing dairy or other sensitive items down there.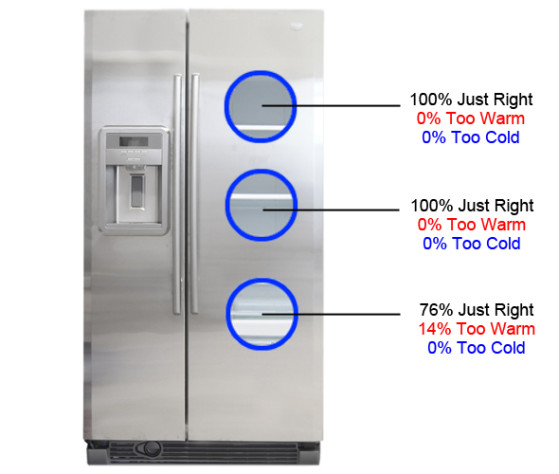 Freezer Temperature
Like the fridge, the freezer kept food at constant temperatures throughout our testing. Temperature variation is how frozen food gets freezer burn, so that's a good thing. Also like the fridge, food was a little warmer at the bottom of the freezer compartment than at the top. The top of the freezer is next to the ice maker and vent, so food may get a little more exposure to cold air up there.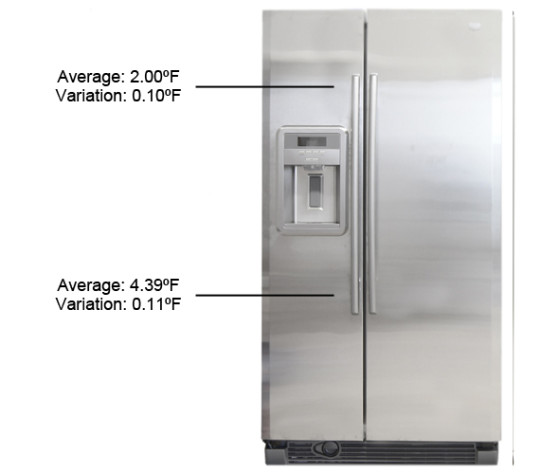 Vegetable Drawer
A vegetable drawer is meant to keep moisture trapped in its contents. That's exactly what the Maytag MSD2576VEM did, letting our test simulated vegetable lose only 0.08 grams of water per hour. That's very low compared to other fridges that lose three times that amount.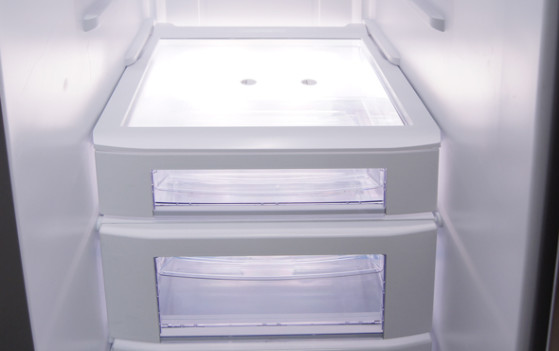 Power Loss
When the power goes out, you stand to lose a lot of food. That's why we unplug our fridges to ensure they can keep food cold based on the merits of their insulation alone. After 36 hours, the internal temperature of food inside the Maytag MSD2576VEM's freezer was still below 32 degrees Fahrenheit.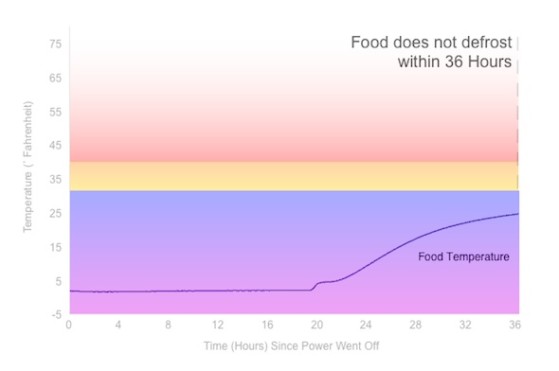 Freezing Performance
The Maytag MSD2576VEM took quite awhile to freeze food from room temperature -- over two hours. That means food could be in danger of developing ice crystals that affect its temperature when thawed out.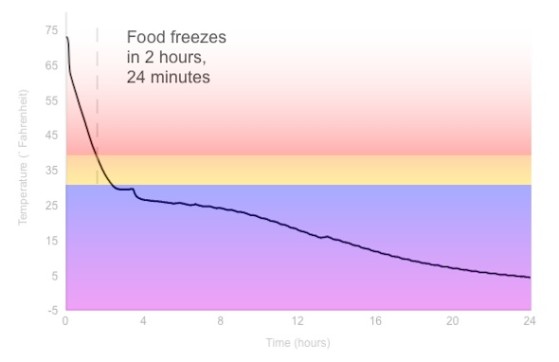 Sections