Maytag MSD2576VEM
Impressive temperature control with a sleek, stainless exterior. A few minor quibbles don't keep this from being a great mid-range fridge.
Maytag MSD2576VEM 25.3 cu ft Side-By-Side Refrigerator Review
$1,600.00
Ease of Access
The benefit of a side-by-side fridge is that you can store frequently-used fridge and freezer items at a convenient height. The wide Maytag MSD2576VEM's shelves are easy to slide in and out of place, too.
Controls
The Maytag MSD2576VEM's temperature controls are separate for fridge and freezer. They lack any corresponding temperature scale.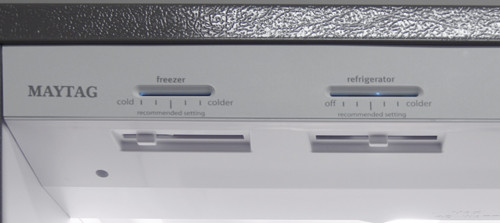 Water Dispenser
Instead of levers, the Maytag MSD2576VEM requires that you push a button for water. Press the glass back and you'll get ice instead. The water spout is a little close to the edge of smaller tumblers, so you may get some splashing. Overall, there's a bit of a learning curve here, and we'd prefer a simple two-lever design.
Ice Maker
Ice is made in the top of the freezer and dispensed through the freezer door.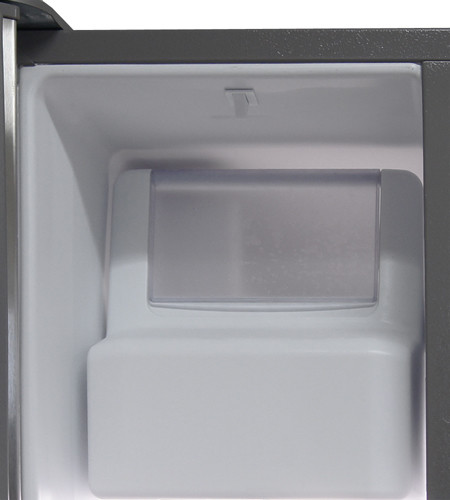 Cleaning
Like all stainless exteriors, the Maytag MSD2576VEM's is difficult to clean. Inside, shelves do a good job holding spilled liquids in place, though if they breach the shelf walls they'll fall behind the drawers. That becomes a thankless cleaning task.
Noise
We didn't notice any loud noises coming from the Maytag MSD2576VEM -- just a subtle hum when the compressor was running.
Other Features
Sections