Whirlpool WRT351SFYW Top Freezer Refrigerator Review
$999.00
Usable Space
While not very customizable, the interior of the fridge has wide shelves and a few drawers for storing smaller items that would otherwise get lost in such a cavernous space.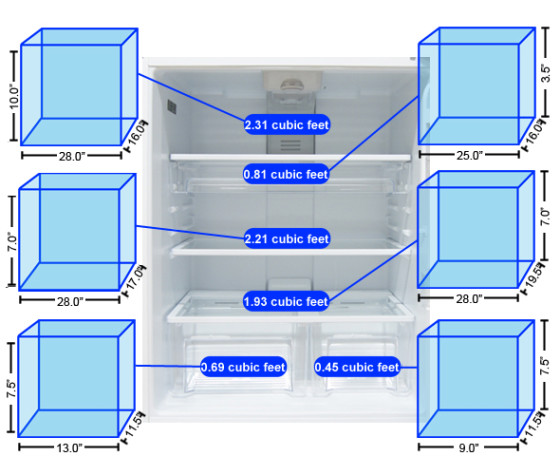 On the door, there's room for butter and tall bottles. We recommend storing them here, since the interior shelves aren't that easy to adjust.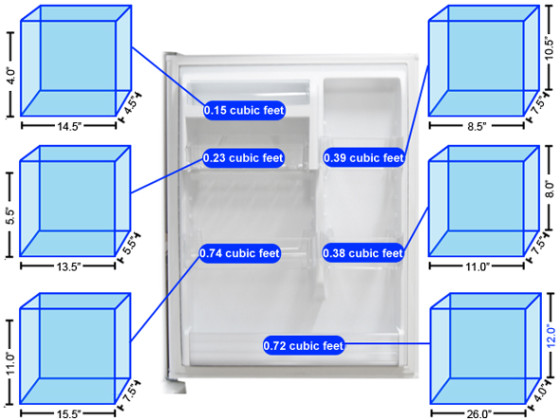 In the freezer, there aren't too many options. A single wire shelf bisects the interior, and it can't be adjusted.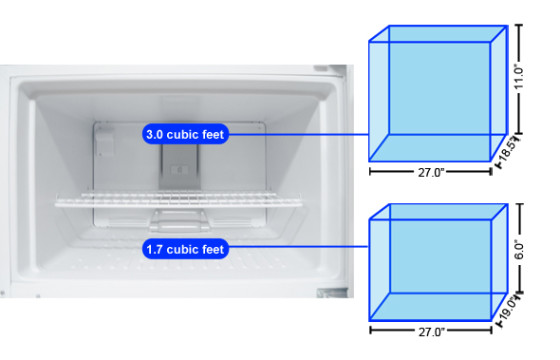 The freezer door has two fixed plastic shelves.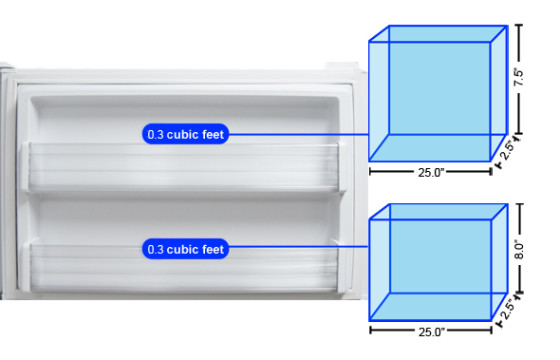 Below are the manufacturers own figures for capacity, and our own measurements for usable capacity. The manufacturers figures do not take account of the shelves, drawers and other removable features, but our measurements do account for the space these take up.
Sections