refrigerators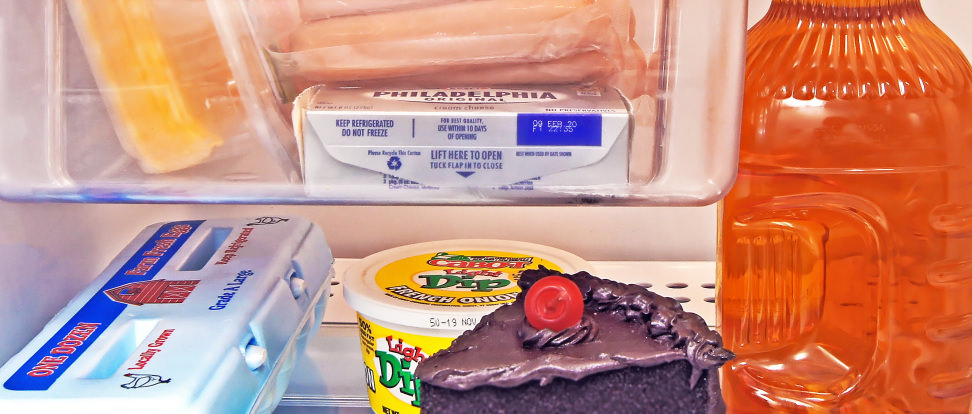 After spending time with the GE GTE16GSHSS (MSRP $779), we can say this fridge is pointed in the right direction, but it never quite gets where it needs to be.
Sure, you get customizable storage, but the shelves are really tough to move. It's energy efficient, but temperatures turned out to be way too warm. And even though the stainless finish looks good, it smudges really easily.
For a sale price around $650, you might be willing to live with a fridge that isn't perfect. If you just want a stainless finish on a budget, it might do. You should be aware, though, that the GTE16GSHSS's mix of highs and lows tip ever so surely toward the negative.
Design & Usability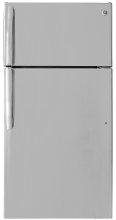 You'll leave prints behind
Yes, this fridge is covered in shiny stainless steel, but that alone does not a high-end fridge make. The finish is very easy to smudge, the door handles don't quite line up with each other, and the GE logo—which you have to attach manually—fails to sit flush against the fridge door.
We also noticed that the freezer was unusually easy to open. That may actually sound like a benefit, but remember that it might accidentally get knocked ajar—and that means spoiled food.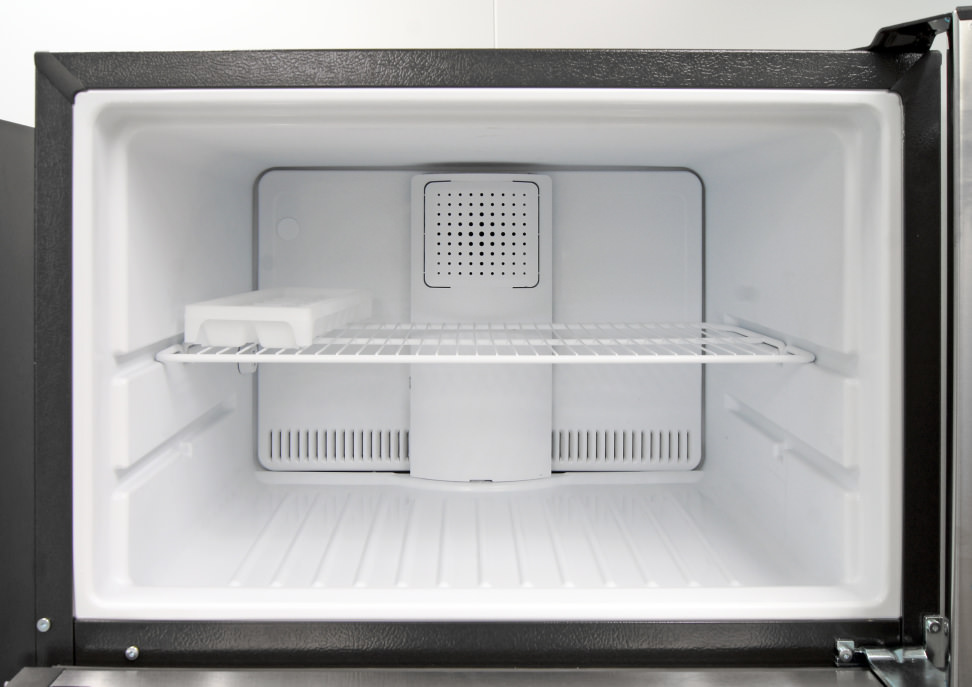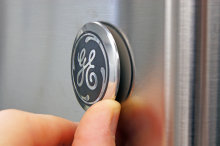 Inside the main fridge compartment, you get three shelves, two of which are adjustable. Unfortunately, these were some of the most stubborn shelves we've ever tried to move. The tabs that keep them in place did almost too good a job, making it quite difficult to remove them. This could prove rather messy if you're taking a shelf out to clean up after a spill.
The single shelf in the freezer was much more accommodating. Folks that like to stockpile frozen food might not be able to take advantage if the ice cube tray, however. With just two storage surfaces in the freezer, you'll likely end up piling food on top of it.
Matching crispers that both have adjustable humidity controls is always a nice perk for a top freezer. The inclusion of a deli drawer will help keep your fridge organized, but it may make getting to items underneath the drawer a bit more challenging.
Performance & Features
Not on target
Despite having the control knob set to the manufacturer-recommended "Cooler" setting, we recorded temperatures in both sections that ran rather warm. The freezer wasn't too bad, but the fridge had a major issue: Several areas regularly reached temperatures above 41°F. Unless you turn down the thermostat, your food may spoil.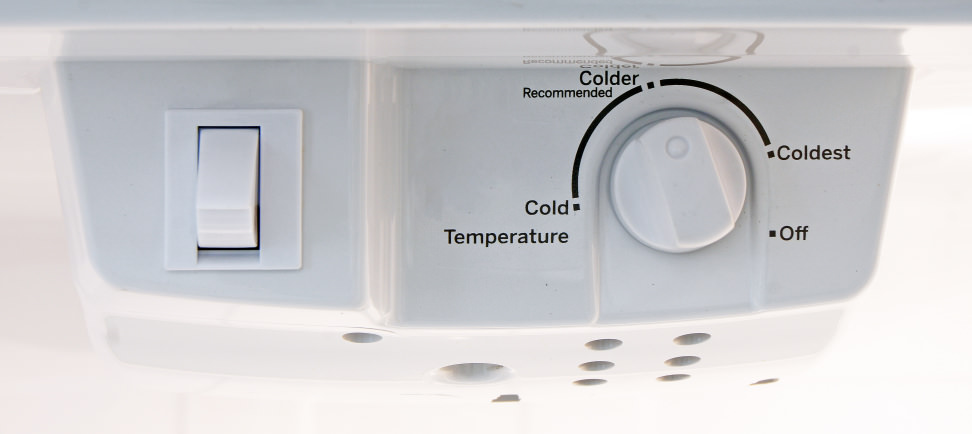 We also tracked a large degree of temperature fluctuation in both compartments—a problem you can't fix just by turning the temperature down. That could exacerbate spoilage in the fridge, and lead to the development of freezer burn in the freezer.
The GE did excel in some areas, at least: It was exceptionally energy efficient, and did a great job freezing food quickly. Unfortunately, those fringe benefits don't mean a whole lot if the core temperature performance isn't there to back things up.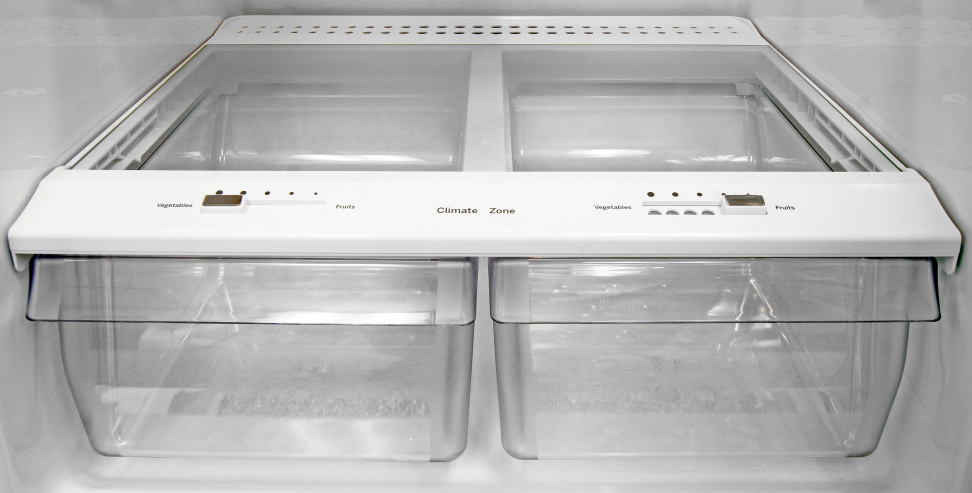 As for features, they're lacking. There's no icemaker, water dispenser, or even a light bulb in the freezer. All you get is a small ice cube tray.
For in-depth performance information, please visit the Science Page.
Comparable Products
Before you buy the GE GTE16GSHSS, take a look at these other refrigerators.
Better Bargains Out There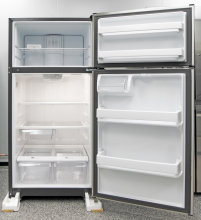 Look beyond the stainless
With so many other top freezers on the market today, the GE GTE16GSHSS failed to distinguish itself in our tests. Stainless on the cheap may sound appealing, but significant performance and usability issues negate the bargain value.
A sale price as low as $650 may change your opinion, but we still think you should keep shopping. You could pick another stainless model that costs less, or go for something in white for an even better deal. For just a little more money, you could even choose from some of the best models available.
Our editors review and recommend products to help you buy the stuff you need. If you make a purchase by clicking one of our links, we may earn a small share of the revenue. Our picks and opinions are independent from any business incentives.