refrigerators
Kenmore 41152 Refrigerator Review
Simplicity and performance from this competent side-by-side.
$1,179.99 MSRP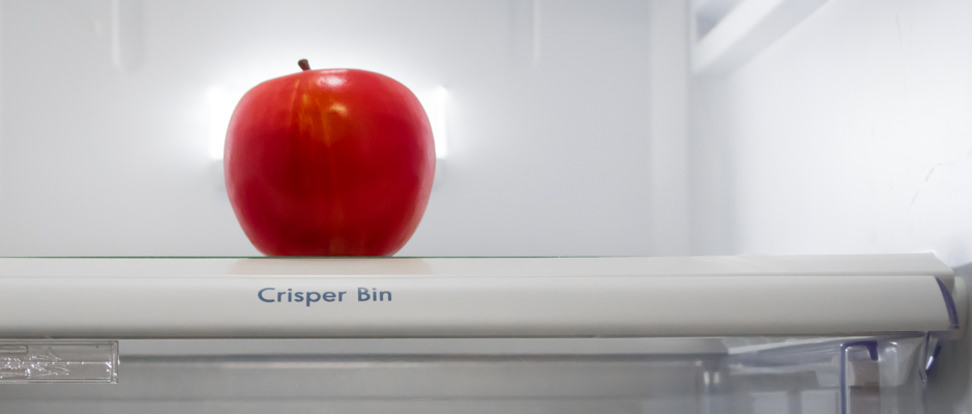 The Kenmore 41152 (MSRP $1,649) is one of the more straightforward side-by-sides on the market. But that simplicity didn't dampen its performance. After a week of testing, this straightforward fridge produced satisfactory results in both our freezer and refrigerator tests, showing few areas of weakness. Overall, we were impressed by its cooling competence and acceptable usability for a side-by-side. Even better, you can find it on sale these days for around $1,150.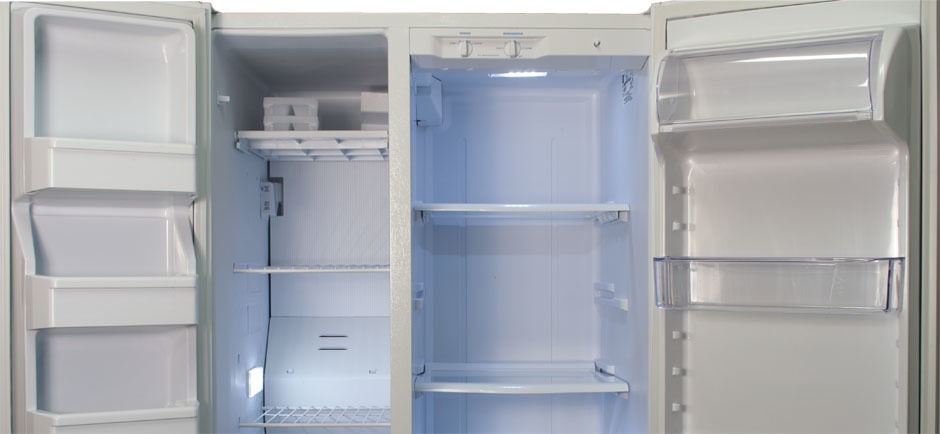 Design & Usability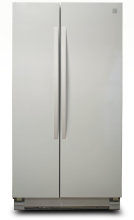 This fridge blends into the background.
The Kenmore 41152 looks more barren than most refrigerators. The vertical lines created by the doors and handles dominate the white design. Unlike many other fridges in this price range, there's no water dispenser to break up the vertical-only composition, so it looks a little basic. For those of you with kids in the family, it might be a blank canvas. But if you don't plan to cover the front with report cards and photos, you might forget it's even there. And if you're not a fan of the white, consider this fridge's stainless twin: the Kenmore 41153 (MSRP $1,999).
With so little going on, the fridge has very few usability hang-ups. All side-by-sides have inherent difficulties stemming from the narrow shelves, but Kenmore addresses this by spacing the shelves farther from each other. Unfortunately this doesn't maximize space as well as a French door, but that's the trade off.
The control panel isn't much of a panel, but two dials that control the freezer and fridge, respectively. Instead of actual degrees, the dials have one to five settings, with three as the standard 37°F (fridge) and 0°F (freezer). The imprecision might make it difficult to hone in on the desired temperature, so if your milk has ice floating in it, act accordingly and raise the temperature.
Performance & Features
Impressive performance.
Both the refrigerator and freezer delivered even and consistent temperatures. Due to the vague non-degree thermostat, it might be difficult to get the temperature where you want it. We had both the knobs set to the manufacturer's recommended setting, but the freezer still ran a degree and a half warm. The average temperature of the upper, middle, and lower sensors turned out to be right on the dot at 37°F, with the top being colder than the bottom. It's okay to have the crisper drawers warmer than the top shelves—greens don't need the refrigeration milk does—but the temperature difference was a bit wider than necessary.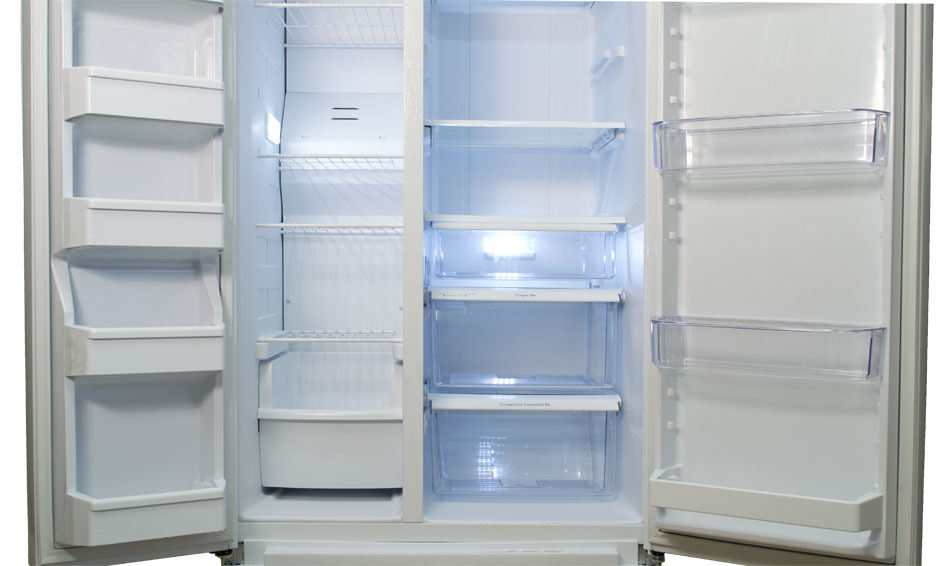 Like most fridges, the crisper drawer features a variable humidity control, which did an average job in our moisture test and should keep produce relatively fresh. Instead of another humidity control in the lower crisper drawer, there's a variable temperature drawer. Carnivores can set this drawer on the meat setting, and vegetarians who need more crisper space for produce can opt for the veggie setting. Sadly, you do have to choose. Another omnivore's dilemma?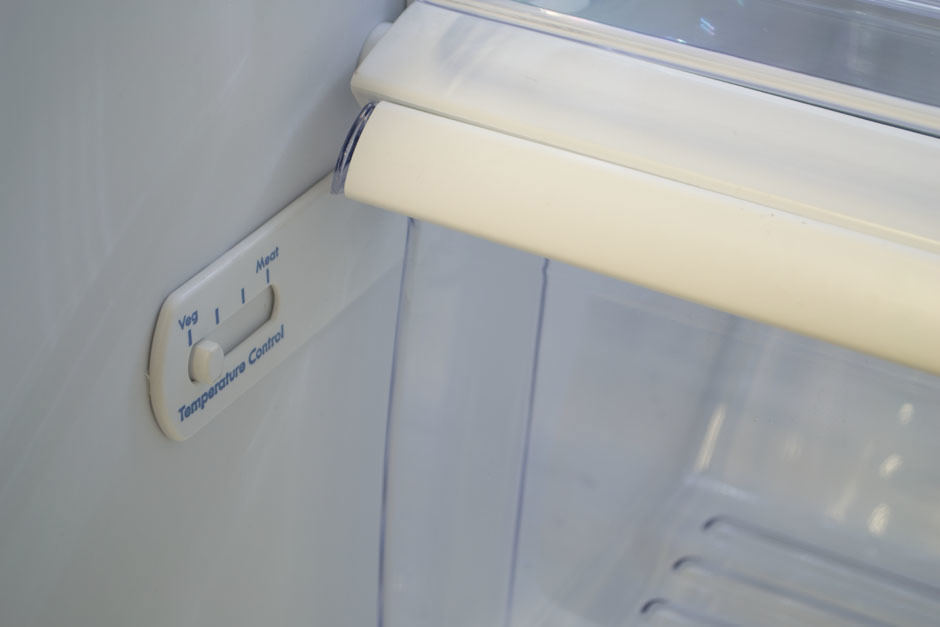 Comparable Products
Before you buy the Kenmore 41152, take a look at these other refrigerators.
Our Stamp of Approval
A standout fridge that blends in.
If performance matters to you more than design and features, the Kenmore 41152 is a good choice, especially if you plan on decorating the door with photos and report cards. Since this kind of appliance selection is often dictated by personal preferences over performance issues, this icebox might not have a place in every kitchen. Sometimes people want fridges that blend rather than stand out, and this Kenmore definitely fits that bill.
For in-depth performance information, please visit the Science Page.
Our editors review and recommend products to help you buy the stuff you need. If you make a purchase by clicking one of our links, we may earn a small share of the revenue. Our picks and opinions are independent from any business incentives.