refrigerators
Kenmore 70313 Refrigerator Review
Bargain basement bulk
$2,599.99 MSRP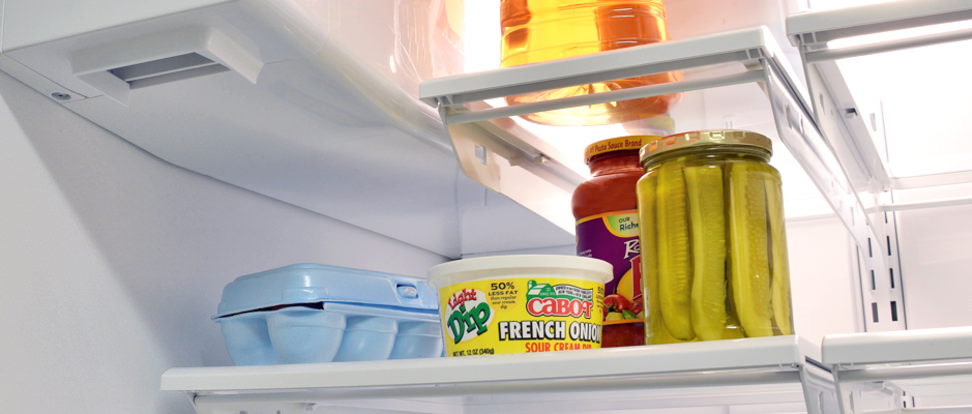 When it comes to actual retail value, the Kenmore 70313 (MSRP $2,599.99) is one of the cheapest French door models available that sports through-the-door ice and water. Its roomy interior and stainless finish impress, but there's definitely an element of "you get what you pay for" at work here.
For instance, the shelves and drawers feel cheap and flimsy, and there were a few holes in the overall performance that brand this fridge as "good enough." There's no denying the 70313 is a relative bargain, but you'll want to look elsewhere for high style and intuitive performance.
Design & Usability
Clear cost cutting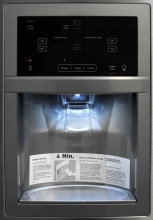 A stainless steel finish is one of the only real eye-catching aspects of the 70313. Ironically, the handles are the only parts where fingerprints show up. Their smooth finish also clashes with the grained doors.
The control console looks rather bulky, with lots of empty space dwarfing the rather small buttons. What's more, the touchpad was surprisingly finicky.
The interior isn't much better: Dim incandescent bulbs cast a pale yellow glow over white plastic trim. Door buckets could hold a gallon of milk, but were flimsy and hard to move. Shelves slide forward for easier rear access, but were quite heavy and difficult to adjust. Pricier fridges sport bright LED lighting and shelves that can move like a yoga master.
In the freezer, you find a standard two-level layout with wire shelves that sat loosely in their moorings—yet another example of the 70313's functional-yet-rough design.
Performance & Features
Rough, but it gets the job done
The Kenmore 70313 passed most of our tests without major complaint. The biggest issue we had was temperature accuracy—both the fridge and freezer exhibited substantial fluctuations. That said, the average baseline temps were cool enough that your food should be okay in the fridge and free from freezer burn.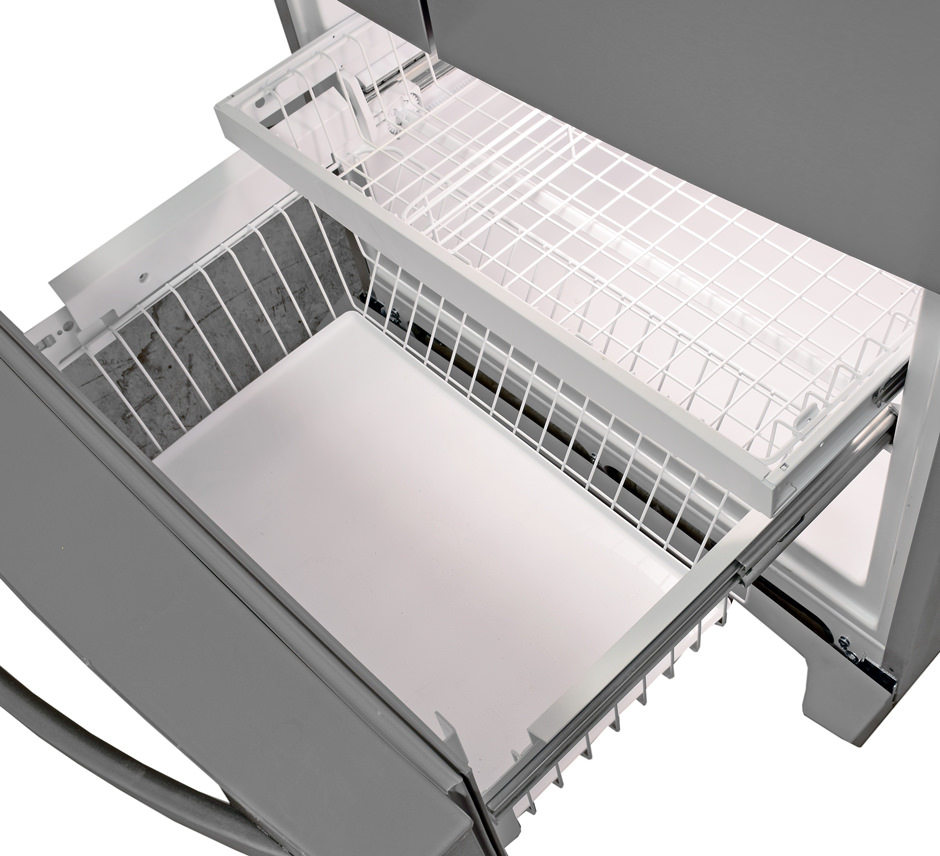 Crisper drawers lost more moisture than average—bad news for produce—but the freezer chilled room-temperature items quickly—good for storing meat and fish. Overall, the fridge overall was quite energy efficient.
For in-depth performance information, please visit the Science Page.
Comparable Products
Before you buy the Kenmore 70313, take a look at these other refrigerators.
Conclusion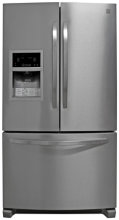 You can easily find better, but you'll need to pay for it
On sale for a mere $2,079, the Kenmore 70313 is one the cheapest stainless French door models with a full feature set on the market today. Its performance is okay, but the fit and finish left a lot to be desired.
If you aren't willing to make that tradeoff and have a little extra money to spend, only a few hundred dollars more can net you a much more effective fridge that both looks and performs at a higher level.
Our editors review and recommend products to help you buy the stuff you need. If you make a purchase by clicking one of our links, we may earn a small share of the revenue. Our picks and opinions are independent from any business incentives.