refrigerators
Kenmore 72013 Refrigerator Review
An exceptional value
$2,309.99 MSRP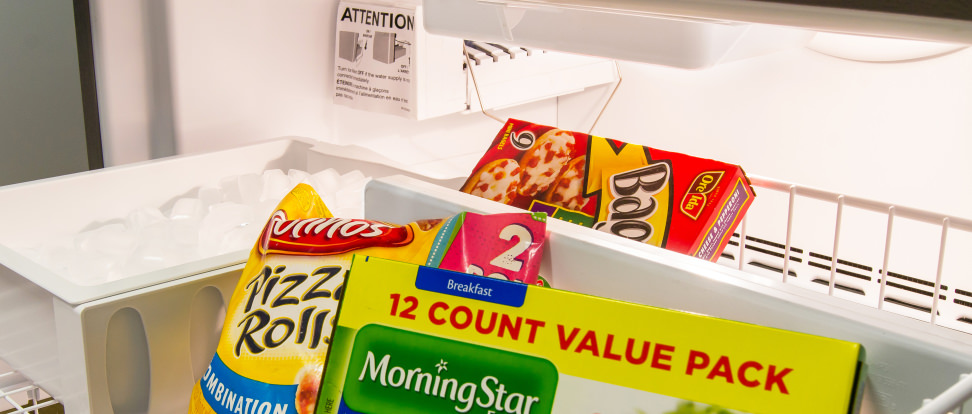 The Cold Hard Facts
There's almost nothing wrong with the performance of the Kenmore 72013 (MSRP $2,309.99). The worst thing about it? Temperatures in the fridge are about a degree too cool... And that's not really a problem.
Temperature Performance
Cool and accurate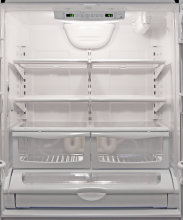 Average temperatures in the Kenmore's fresh food zone came in at 35.93ºF near the top, 35.67ºF at the middle, and 35.08ºF down near the crispers. That's almost perfectly consistent throughout the entire compartment, and an average fluctuation of just ±0.38ºF means temperatures are staying nice and even. If you're worried about things getting a bit too cool for produce, just turn the thermostat up a degree; we had it set to the manufacturer-recommended 37ºF.
It was cooler than expected in the freezer, too, but that's in no way a bad thing. With temperatures ranging from -1.56ºF near the top to -0.41ºF at the bottom, it's a bit of a wider spread than in the main fridge zone. That said, every area was thoroughly frozen, and an average fluctuation of just ±0.32ºF means temperatures weren't bouncing above and below the 0ºF mark. Freezer burn shouldn't be an issue in this model—great news for frozen food fans.
Moisture Retention
Refreshingly crisp
Crispers have to walk a fine line. If they lose too much moisture, produce dries out. If they keep too much in, though, vegetables can turn into a slimy mess. Over the course of 72 hours, the testing materials we placed in the 72013's crispers lost about 0.13 grams of moisture per hour. That's better than average, and can prolong the shelf-life of your produce without encouraging mold growth.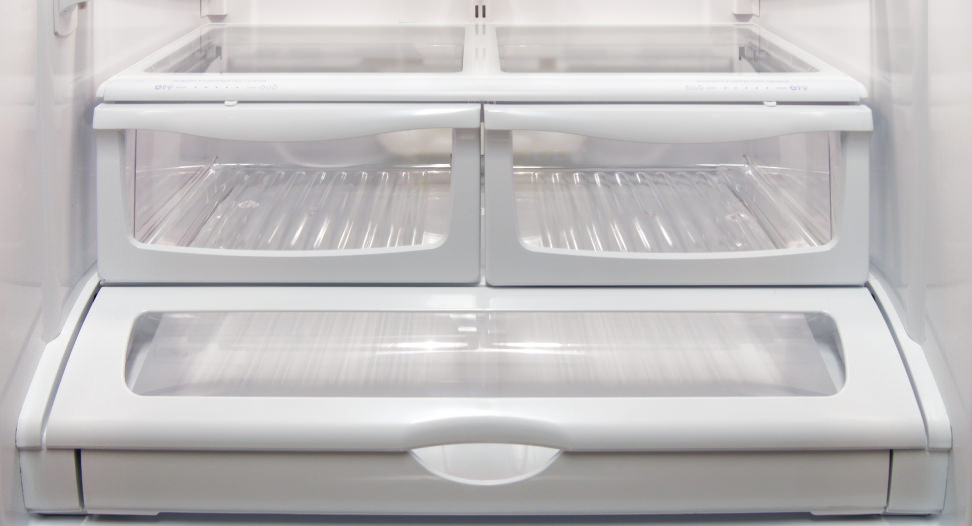 Comparable Products
Before you buy the Kenmore 72013, take a look at these other refrigerators.
Freezing & Thawing
Fantastic freezing
Compared to all the other French door models we've handled, the 72013's freezer chilled our room-temperature test materials in close to record time. Just 1 hour and 11 minutes elapsed before our items crossed the 32ºF mark. The insulation works both ways, too, keeping the internal temperature down to a peak warmth of just 27ºF after 36 hours without power.
Storage Space & Energy Efficiency
Electrifying efficiency comes with a cramped freezer
The internal layout of the 72013 is pretty standard. Four adjustable half shelves, a full shelf, two crispers, and a deli drawer make up the bulk of the fridge storage. On the doors, an assortment of five buckets—two of which can hold gallon-sized containers—are complemented by a dairy bin. The light fixture and control panel up top take up a fair amount of space, but the icemaker is entirely located in the freezer. This all means you get 12.09 usable cubic feet of fresh food storage.
The freezer doesn't fare quite so well. Two wire shelves that feature an assortment of plastic dividers provide your only means of frozen food storage. The door doesn't slide out terribly far, and the lights and icemaker take up a lot of space. Without the ice bucket, you've got just 4.3 cubic feet of usable space—not a whole lot to work with.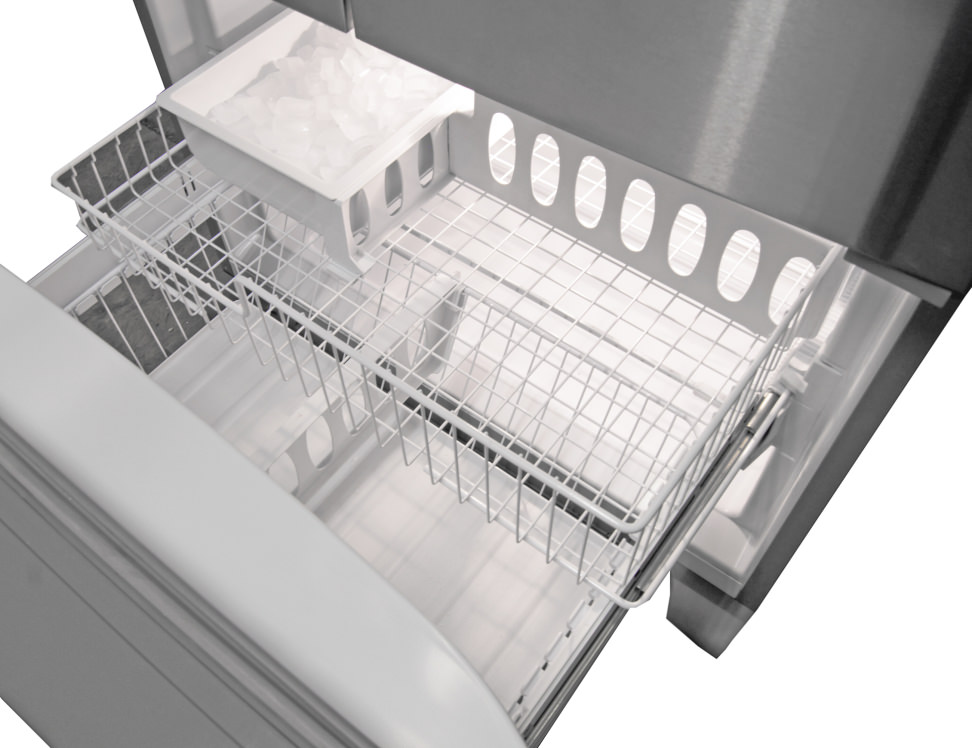 Nevertheless, the energy efficiency alone is reason enough to tolerate the truncated freezer. At a rate of $0.09 per kWh, we determined that it could cost just $33.39 per year to power the 72013. That's with the icemaker running, too. It means you only need 0.06 kWh to power each usable cubic foot of storage, making this one of the most energy efficiency French door models available.
Our editors review and recommend products to help you buy the stuff you need. If you make a purchase by clicking one of our links, we may earn a small share of the revenue. Our picks and opinions are independent from any business incentives.