refrigerators
LG LBN10551PV Apartment Refrigerator Review
Perfect for small spaces and budgets.
$899.99 MSRP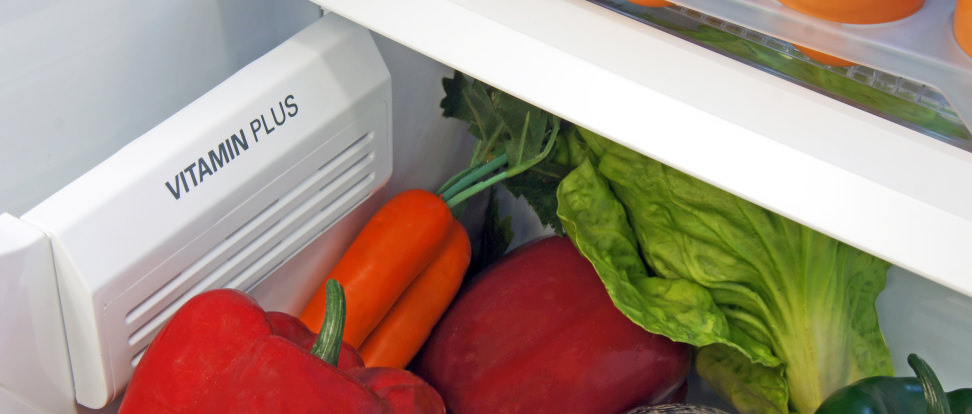 When it comes to apartment-sized fridges, products usually fall into one of two camps: Expensive and great, or overpriced and unimpressive.
Few apartment fridges manage to combine attractive price, performance, and design quite so well as the 10.1 cubic foot LG LBN10551PV (MSRP $899.99).
The replacement for the now-discontinued LG LRBP1031T, this compact bottom freezer is perfect for stylish—but small—kitchens.
It can hold its own with the big guys in terms of food preservation. For some people, the higher quality design may trump even strong budget models that have a less attractive layout. As long as you aren't craving a built-in water dispenser or icemaker, this apartment fridge is a great deal.
Design & Usability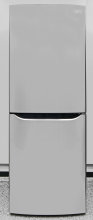 Smooth and stainless-ish
The LG's vinyl-coated stainless-style exterior, with its delicate horizontal grain, is not only snazzy—it's also incredibly hard to smudge. That, combined with the seamless look provided by the recessed handles, gives this fridge a decidedly high-end appearance. Plus, the doors are reversible. Beware—if you're looking to outfit a whole kitchen, the LG's finish won't quite match other true stainless appliance.
On the inside, you've got glass shelves with a mix of white and clear plastic. Both the main section and the door offer a small amount of customizability, but not a ton. The shelves are lightweight enough that adjusting them or taking them out to clean is a snap. It's a relatively bare-bones design that still feels quite sturdy.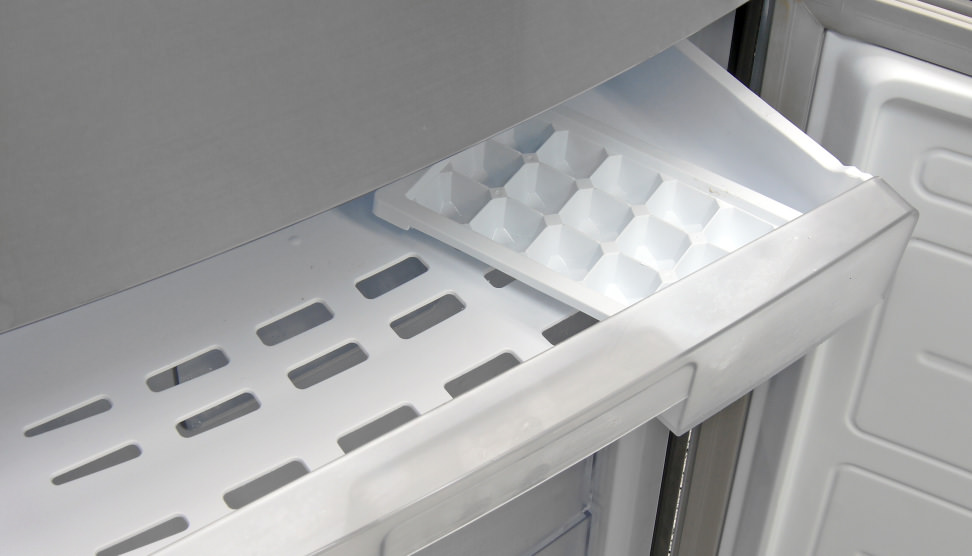 In the freezer, you've got a set of four drawers that slide fairly smoothly, though none of them glide open quite so effortlessly as the fridge's crisper. The freezer drawers offer a varying range of depths and heights, so you should be fine in terms of easy organization despite the lack of door storage.
Sure, you might not be able to fit a family-sized frozen pizza in there, but then again, there really aren't any apartment-sized fridges that allow you to do that.
Performance & Features
Stellar performance with minimal fringe benefits
What really blew us away about this LG was just how well it managed to cool our test materials. Both sections were spot on in terms of temperatures, aside from a warm spot near the top of the fridge. It's a common flaw in apartment-sized models, and definitely not a deal breaker.

Small freezers in compact refrigerators are often less consistent compared to their full-sized counterparts, but this LG's freezer was fantastic. Exceptionally consistent and outstandingly cold, it'll do a great job keeping freezer burn at bay.
This LG's freezer was fantastic.
The crisper was only so-so, slightly worse than average but not by a ton. It has something called a Vitamin Plus filter affixed to one side. There wasn't anything in the user manual describing exactly what it's for, but we're going to use contextual clues to assume that it's supposed to keep your produce fresher. Whether or not it works, well… your guess is as good as ours.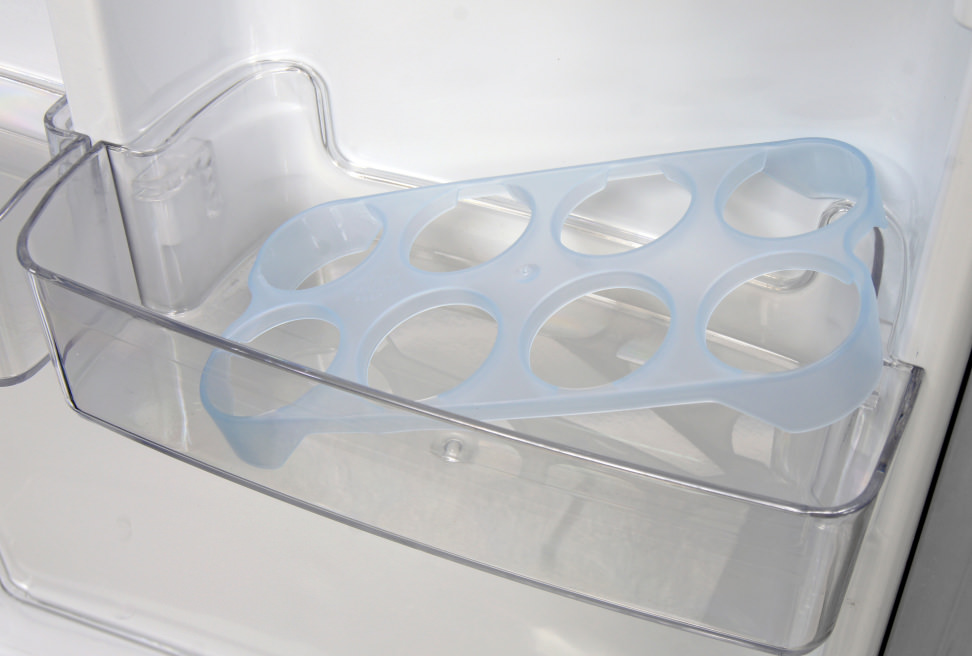 Features definitely aren't a selling point for this model. You get a small ice cube tray—no built-in icemaker for this model—and a removable tray for... eight eggs? It's a bit of a random number, but at least the small tray can be placed wherever you like.
Technical features are slightly more prominent. In addition to adjusting the temperature, the controls—which are built into the top of the main fridge compartment's frame—have buttons for an express freeze and an eco-friendly mode. Additionally, this model is capable of getting error information using LG's Smart Diagnosis.
For in-depth performance information, please visit the Science Page.
Comparable Products
Before you buy the LG LBN10551PV, take a look at these other refrigerators.
An Apartment-Sized Gem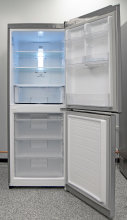 High-end style supported by excellent performance
If you're unwilling to compromise on design for your stylish-but-small kitchen but don't necessarily want to spend an arm and a leg, be sure to check out the LG LBN10551PV.
While you may not be getting a ton of extra gadgets or a built-in icemaker, this compact little jewel gives you excellent performance at a reasonable price.
Niche products like this don't usually get big discounts: We tracked down a typical retail price of about $800—quite reasonable for a fridge this good. If that's still too high, consider getting it in white for $100 less.
Our editors review and recommend products to help you buy the stuff you need. If you make a purchase by clicking one of our links, we may earn a small share of the revenue. Our picks and opinions are independent from any business incentives.