refrigerators
LG LSC22991ST Door-in-Door Counter Depth Refrigerator Review
Hold on to your hyphens: It's a side-by-side door-in-door!
$2,699.99 MSRP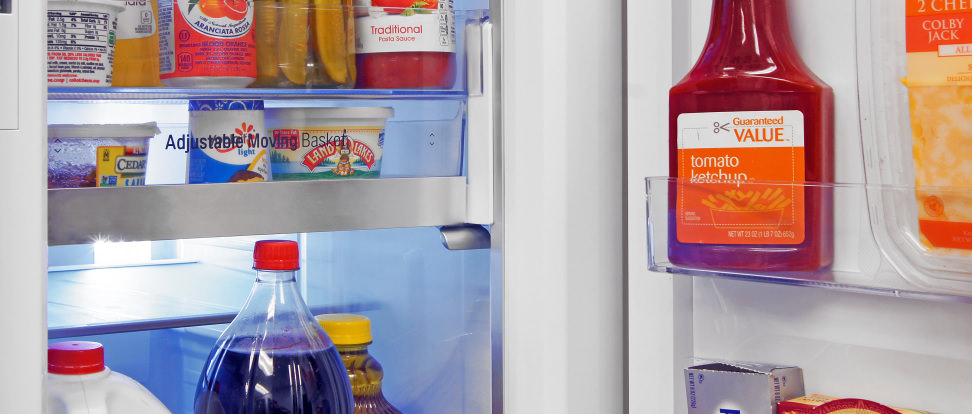 The Cold Hard Facts
When we put the LG LSC22991ST (MSRP $2,699.99) in our labs to test how well it stores, cools, and preserves foods, we found that it's one of the better fridges available today. Performance proved exceptional, with only a few flaws of note.
Temperature Performance
Cool and even
The fridge compartment did decent job evenly cooling our test materials, with an average fluctuation over time of just ±0.18°F. Most of the fridge was able to maintain excellent temperatures, averaging 36.08°F at the top and 37.88°F in the middle. The bottom was a bit too warm for our tastes, clocking in at 41.98°F.

See, warmer temperatures are great for storing produce, but 41°F is warm enough that bacteria may start to grow in items like soft cheeses and stored leftovers. We recommend only storing fresh produce down there, or turning down the thermostat about two degrees.
The freezer, on the other hand, was flawless. Average temperatures ranged from -4.07°F at the top to -3.2°F at the bottom, with an average fluctuation of just ±0.21°F. Since temperatures that fluctuate or go above 0ºF cause ice crystals to form, those numbers mean this LG will keep freezer burn at bay.
Moisture Retention
Lousy crispers
We've been seeing lots of fridges without user-adjustable crisper drawers, and few of them have done well in our tests. Much like the Food Showcase, the unadjustable crispers were easily the worst part about this LG.
Our test materials lost an average of 0.38 grams of moisture per hour over the course of three days. This is worse than average, and 90 percent worse than some of the best fridges we've tested. Coupled with the excess warmth down by the crisper, you'll definitely want to keep a close eye on the bottom of the fridge.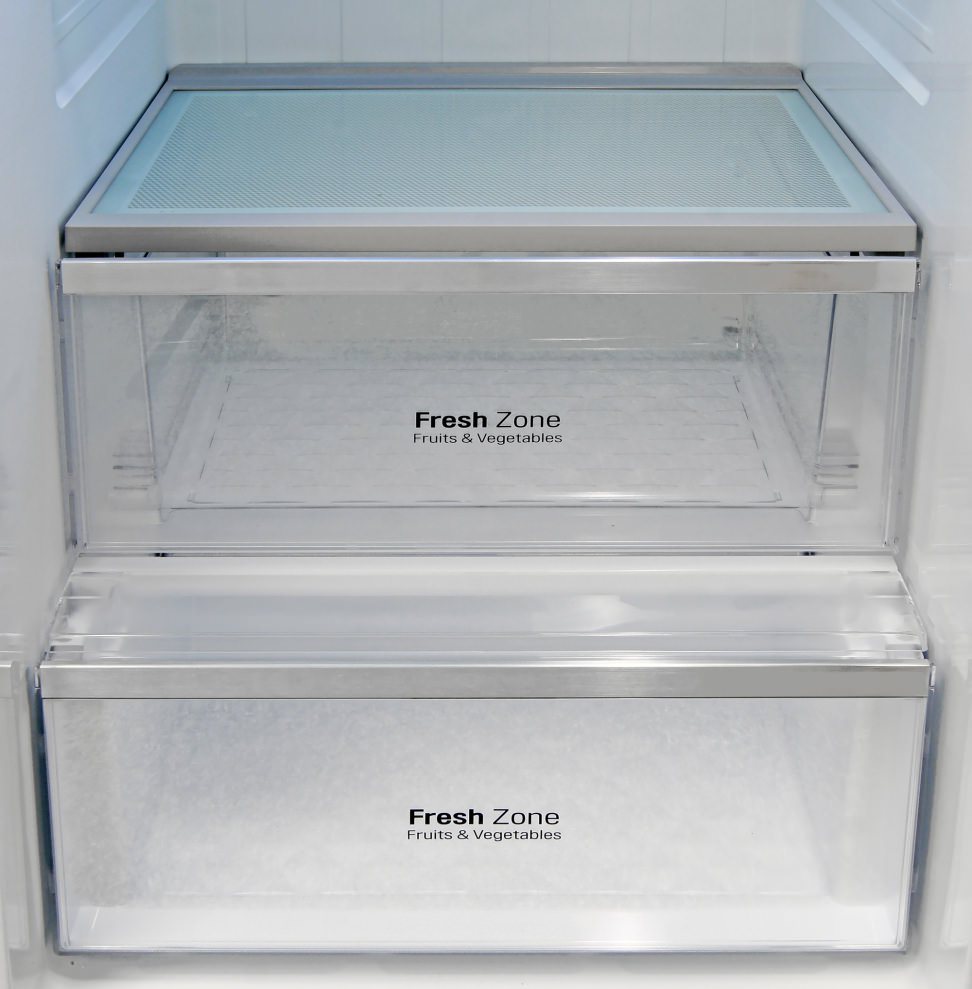 Comparable Products
Before you buy the LG LSC22991ST, take a look at these other refrigerators.
Freezing & Thawing
Average performance
Freezing is something most refrigerators do reasonably well, and this LG is no exception. From the time we put a room-temperature food substitute in the freezer until the time it reached 32°F, an hour and forty minutes passed. That's slightly slower than average, but still acceptable in preventing ice crystals from forming during a too-slow freeze.
Insulation was also no problem. After 36 hours without power, internal temperatures had crept up from 0ºF to just about 29.08°F.
Storage Space & Energy Efficiency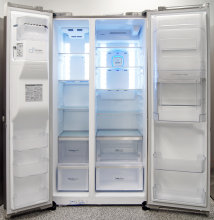 Roomy and efficient
This LG has plenty of space to go around. A large number of shelves and drawers give you plenty of storage options in the fridge. Despite all the extra plastic enclosing the door-in-door shelves, the interior is quite customizable. All told, this fridge provides 11.12 cubic feet of usable storage, excellent for a counter-depth.
The freezer, too, makes efficient use of its space. The door-mounted icemaker takes up very little room, and the assortment of shelves and drawers manage to serve up 4.88 usable cubic feet. It's not much compared to a full-sized product, but for a counter-depth it's pretty impressive.
Even more impressive, though, is this fridge's efficiency. Our data shows that this fridge only needs 0.08 kWh to cool each usable cubic foot. That's an exceptional energy-to-space ratio.
Our editors review and recommend products to help you buy the stuff you need. If you make a purchase by clicking one of our links, we may earn a small share of the revenue. Our picks and opinions are independent from any business incentives.