refrigerators
LG LTC20380 Refrigerator Review
Great looks on the cheap, but it's not for everyone
$849.99 MSRP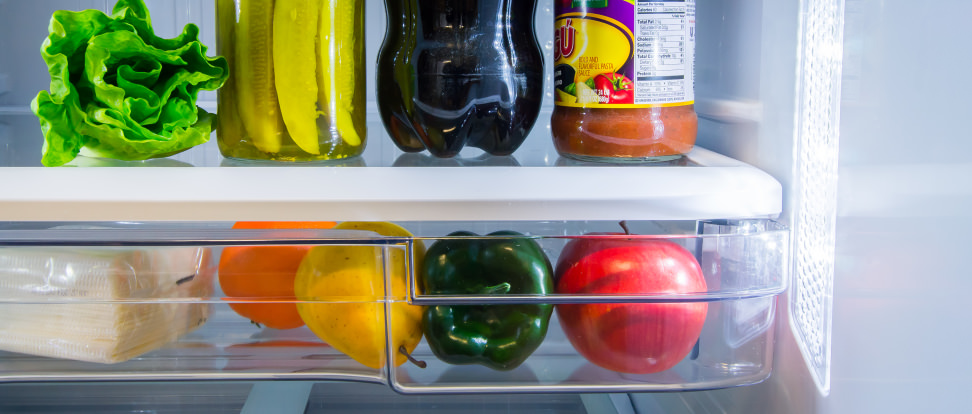 The LTC20380 (MSRP $849.99, $999.99 for stainless steel) is one of LG's most affordable top-freezer refrigerators. It's advertised at 20 cu. ft. of storage space, but fits inside a 30" installation space, and still features essentials like an icemaker, two humidity controlled crispers, and a full width pantry drawer.
While the price is hard to beat, certain buyers should still be careful. If you store frozen foods, watch out for freezer burn, and if you live somewhere with frequent brownouts, know this fridge has trouble keeping its cool when the power goes out. Otherwise, consider the LTC20380 an adequate but unremarkable everyday fridge.
Design & Usability
Clean design betrays the tiny price tag
Even thought it's at the low end of LG's lineup, the LTC20380 is treated to bright LED interior lighting, as well as convenience features like spill guards for most shelves. Two shelves, one in the freezer and one in the fridge, are adjustable. They're plastic on plastic—no rollers here—but the action is smooth for such a simple design, and that goes for all the drawers too. The door shelves all use LG's classy diamond pattern, and recessed handles mean it's easy to switch which side the door opens.
The refrigerator's controls don't have proper numeric temperature readouts, but that's common for this segment of the market. Instead, you'll adjust the freezer on an arbitrary scale from 1-5, and the fridge from "cold" to "coldest." For our testing, we set each to the middle option. Inconveniently, both controls are near the back of the unit, so you'll have to reach in and move groceries to operate them.

The fridge temperature control also houses the compressor, and therefore obstructs much of the top shelf of this compartment. In the freezer, the icemaker blocks much of the adjustable top shelf, and the highest setting for this shelf doesn't leave room for the ice bucket. All told, we measured 15.91 cu. ft. of usable storage space—pretty close to the official measurement of 20 cu. ft.
Performance & Features
Adequate, but not without problems
Average temperatures inside the fridge are a little high and a little inconsistent for our liking, but it's nothing that'll ruin dinner. For the real problems with this model, we turn to the freezer. Here, temperatures fluctuate wildly, which can lead to freezer burn and adversely affect the taste and texture of your food. All this fluctuation also averages out to a temperature that's a bit higher than we'd like. To combat this problem turn the freezer dial up to at least 4.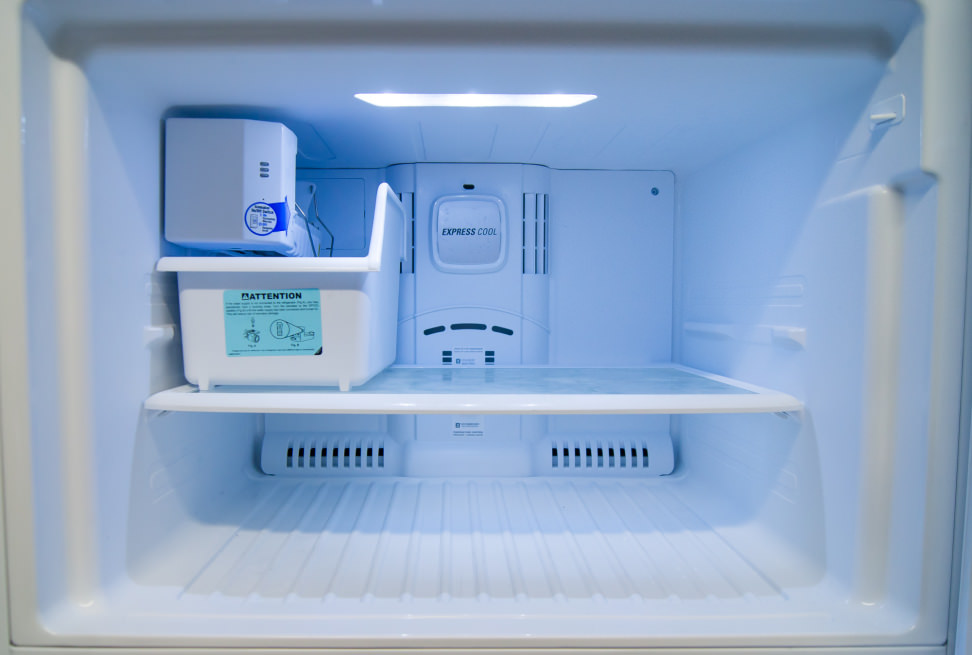 The LTC20380 also proved pretty bad in a power outage. It's one of the few refrigerators ever to outright fail our power loss test, which simulates a 36-hour electrical outage. The poorly insulated freezer was only able to keep food frozen for 28 hours without power.
For in-depth performance information, please visit the Science Page.
Comparable Products
Before you buy the LG LTC20380SW, take a look at these other refrigerators.
Conclusion
Fine for most
We're sure the LG LTC20380 will be perfectly adequate for many consumers, but if you plan to do a lot of freezer storage, or live in a rural area prone to power outages, consider stepping up to a fridge with better consistency and insulation. If, on the other hand, your priorities are cost and design, the LTC20380 is a good compromise. Remember: there are even more affordable options out there, but you'll have to forgo LG's attractive lighting and smoothly gliding drawers.
Our editors review and recommend products to help you buy the stuff you need. If you make a purchase by clicking one of our links, we may earn a small share of the revenue. Our picks and opinions are independent from any business incentives.