refrigerators
Samsung's Chef Collection fridge is gorgeous, but costs an arm and a leg
Tons of space, unparalleled features, and a pricetag to match.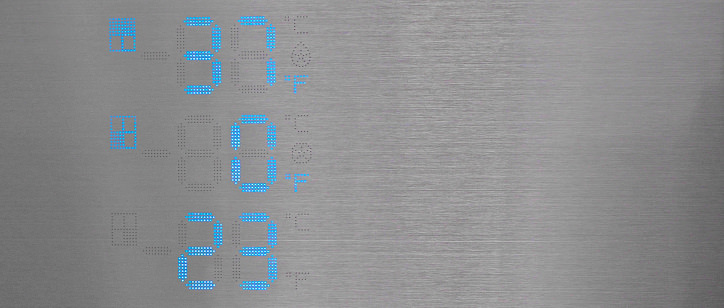 The
Samsung RF***99*0S4
is better than
78%
of the
refrigerators
we tested.
About the Samsung RF34H9960S4
This souped-up fridge is the same as the basic 9950, but includes a special SodaStream sparkling water dispenser. That extra perk results in a $5,999 MSRP and retail prices of about $4,999—almost $300 more than the basic model.
About the Samsung RF24J9960S4
This is the counter depth version of the full-sized Chef Collection four-door. Smaller size doesn't mean smaller price, though: With an MSRP of $5,999 and retail prices of about $4,999, it's actually the same price as the full-sized SodaStream model, and almost $300 more expensive than the base model.
About the Samsung RF34H9950S4
The basic Chef Collection four-door fridge, complete with everything except the SodaStream dispenser. It has an MSRP of $5,699, and retails for about $4,720.
Somewhere between an ordinary, affordable fridge and a luxury, built-in model lies the Samsung Chef Collection refrigerator.
Designed to match with Samsung's high-end Chef Collection kitchen package, customers have three different feature-packed styles to choose from: a counter depth option, a massive 34-cu.-ft. model, and a 34-cu.-ft. version that dispenses sparkling water courtesy of a partnership with SodaStream.
Chef Collection fridges all get a unique exterior display, and offer a convertible freezer zone and Metal Cooling panels. Think of them as giant Swiss Army fridges.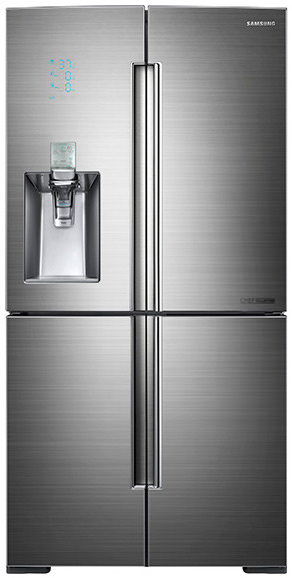 Perks aside, our tests place performance above all else. When it comes to what a fridge is supposed to do—store and preserve food—Chef Collection models are above average. But unless you're looking for accessible luxury, it's hard to justify a sky-high price tag—especially against the similar (and more affordable) Samsung RF32FMQDBSR.
Convertible Fridge/Freezer
The coolest thing about the Chef Collection is what other four-door Samsung fridges offer: The right side of the freezer compartment can turn into a fridge at the push of a button.
A series of drawers and shallow door shelves accommodate most frozen items, even large and bulky objects. It takes a few hours for the temperature to settle, but it's a good way to store food for parties in a pinch.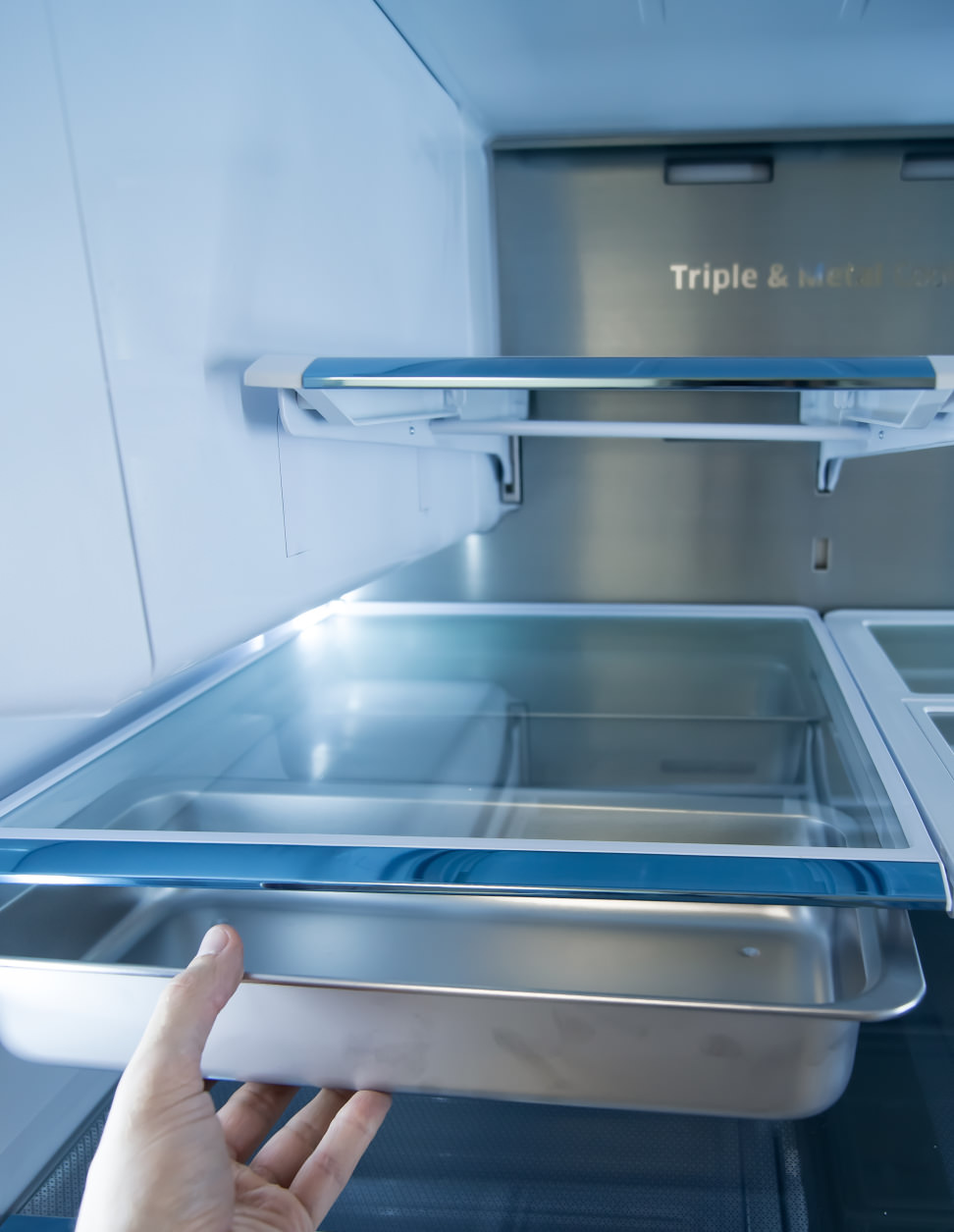 Otherwise, Samsung's new Star Display sets this fridge apart: When the fridge isn't in use, the hidden LED display is practically invisible. Every time you open a door or use the dispenser, however, blue LED lights glow, showing the current temperature settings for each compartment.
Inside the fridge compartment, shelves and drawers are trimmed with stainless accents. Blue plastic matches the cool LED lighting, and we think the whole getup looks quite futuristic.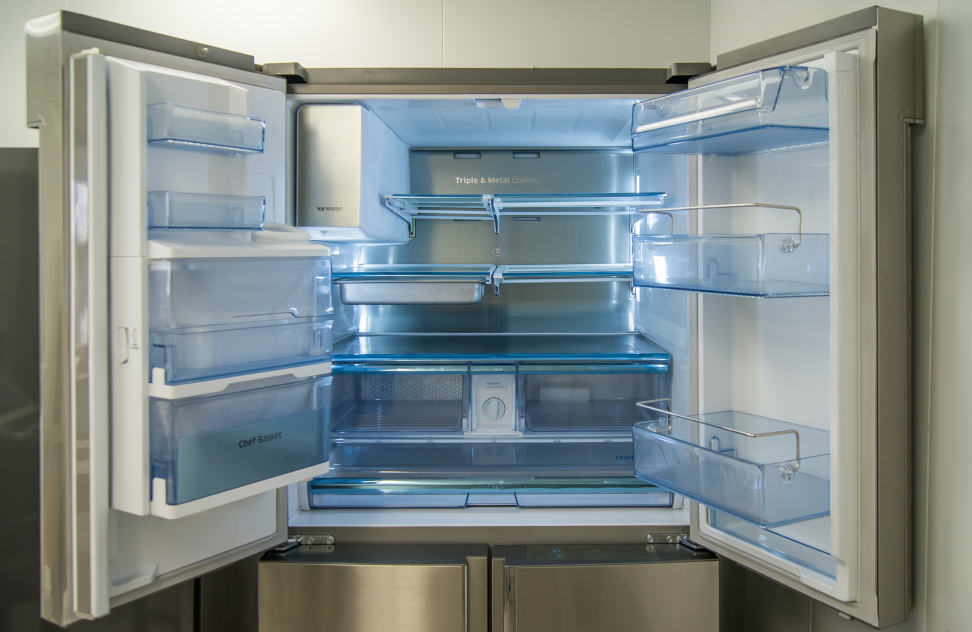 On the back, you'll notice a stainless steel panel that Samsung calls Metal Cooling. The company says it helps the fridge cool more efficiently and evenly, although our tests have shown mixed results.
One perk that only the Chef Collection offers is the inclusion of chef pans. They're designed to be a sort of one-stop cooking tool. You can place meat, vegetables, and a marinade directly into the pan without the risk of dripping onto other food. When you're ready to cook, just slide the pan directly into the oven. They're even dishwasher-safe for easy clean up.
In addition to rear-mounted adjustable shelves, the door-mounted Chef Basket flips forward for better organization. On the right, adjustable wire bars can be flipped up or down to make room for large items or to hold smaller ones in place.
Performance & Features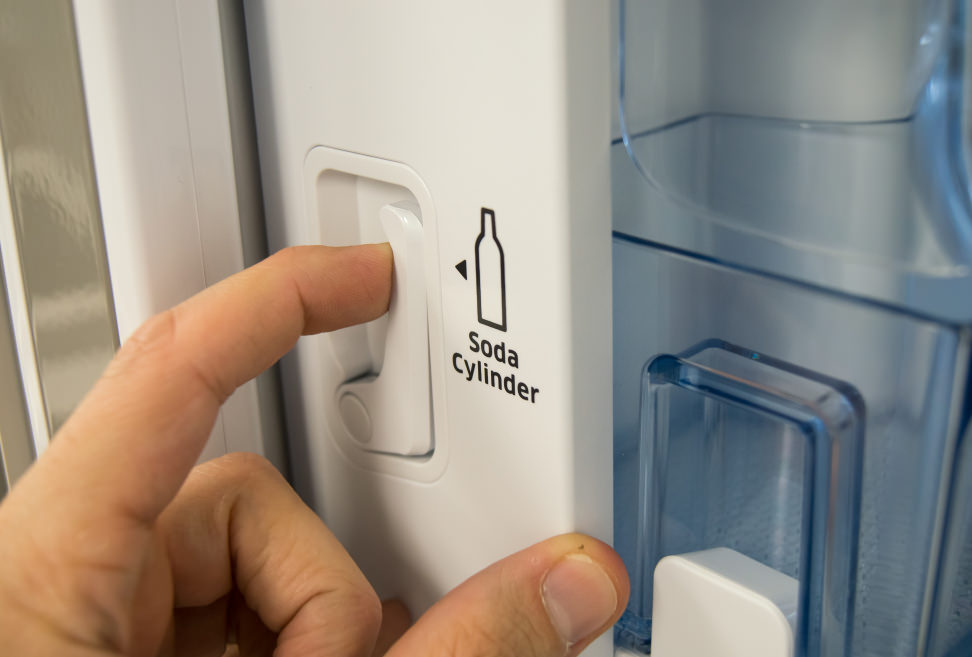 In our performance tests, the freezer got incredibly cold—as low as -6°F. That means any shift up or down by a few degrees won't risk freezer burn. Fridge temperatures got as warm as 40°F, but never stayed above 42ºF—the "danger zone" for food spoilage.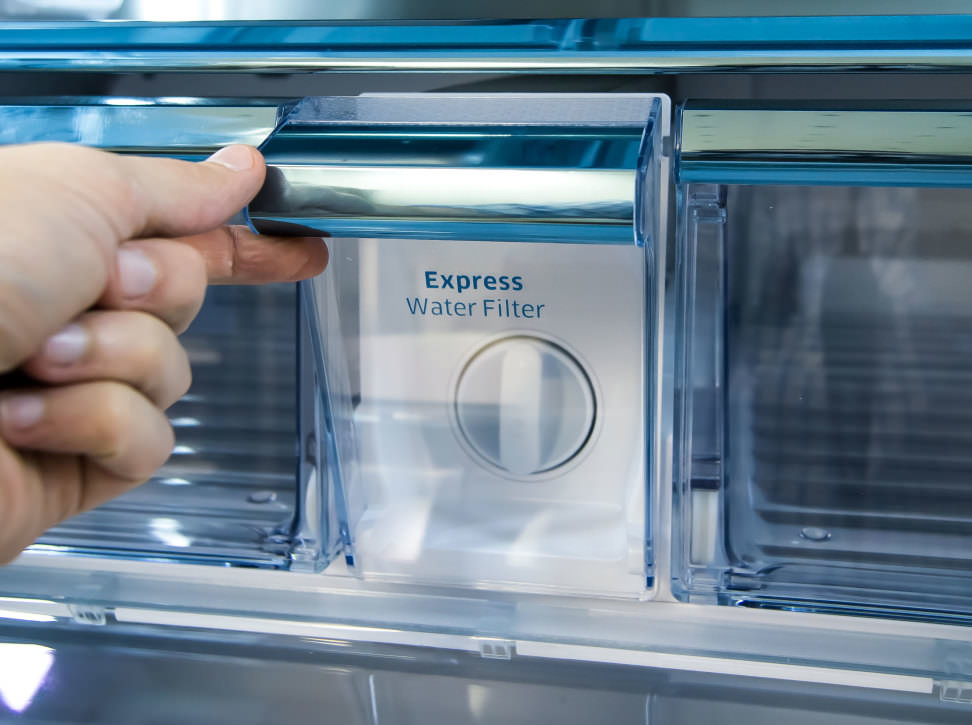 The ice maker is mounted inside the main fridge compartment, but it's got a slim design that takes up only minimal fridge space. Even with the ice maker running, this massive fridge is still surprisingly efficient. You also get traditional fridge functions, such as a Power Cool and Power Freeze, as well as an energy saver option and control lock.
For in-depth performance information, please visit the Science Page.
Comparable Products
Before you buy the Samsung RF34H9960S4, take a look at these other refrigerators.
Why We Like It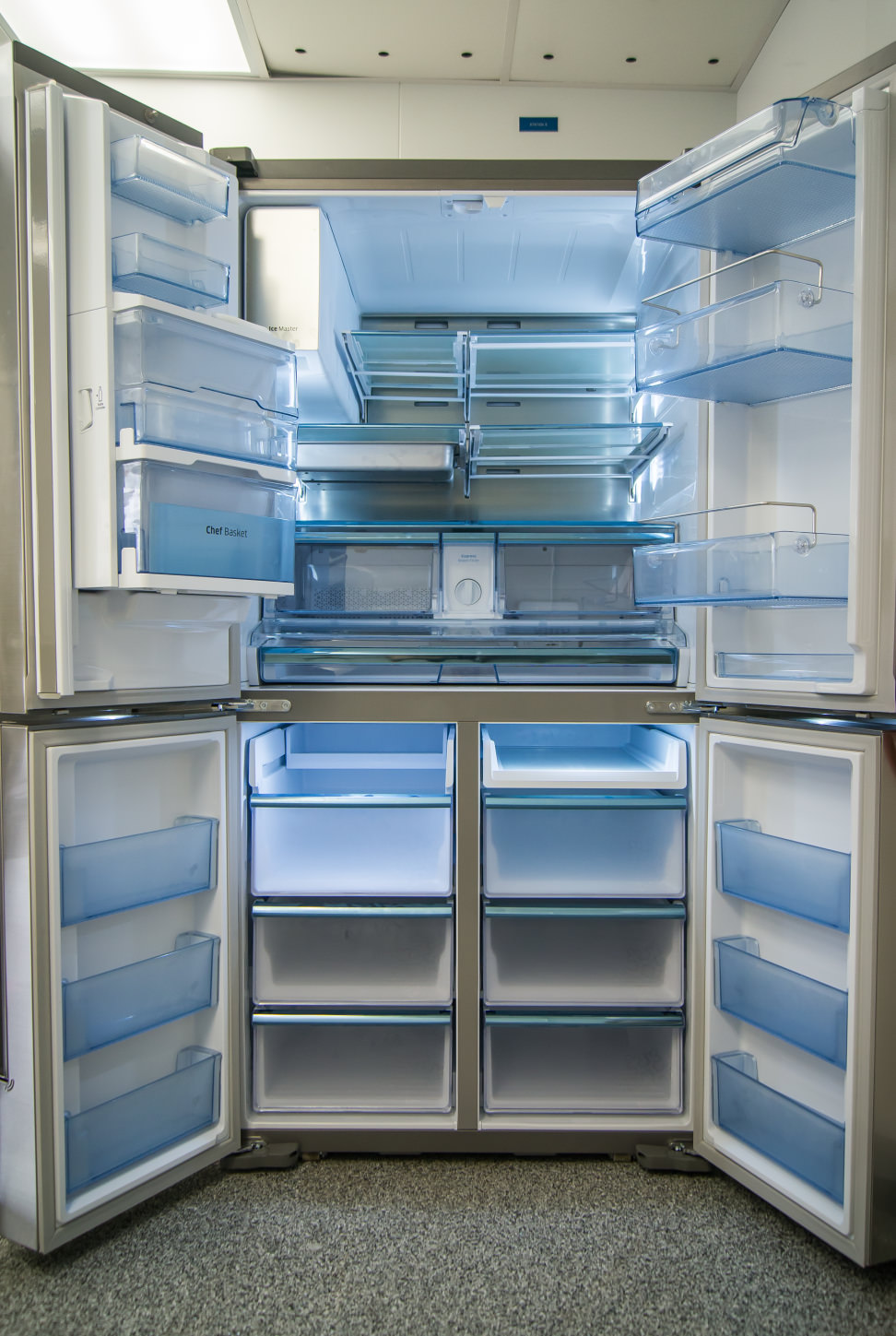 Will a Chef Collection fridge keep your food cold? Of course it will. Will it look great in your kitchen? Absolutely. But with the best sale prices hovering just around $4,720, you'll pay for the privilege.
Yes, it's less expensive than a built-in model, but you'll have to decide whether perks like chef pans and convertible compartments make this high-end Samsung a better value than other traditional French door models on the market.
Related Models Other products in this series