If you're in the market for a new refrigerator, you know there's an overwhelming number of choices out there. Here at Reviewed.com, our experts have tested hundreds of fridges, examining everything from food preservation to fit and finish. We're confident we can help you make the right choice.
These fridges are among the best we've ever tested. None of them come cheap, but they all offer plenty of room for your food, will keep everything inside it fresh, and will look great in your kitchen. Some even come with a few surprising extras and innovative designs that could change the way you store your perishables.
Updated January 05, 2018
Advertisement - Continue Reading Below
There are many reasons why we love this GE Café French door refrigerator. Its 28.6 cu. ft. interior is easy to organize, it has an adjustable-temperature deli drawer, and it did a great job preserving fresh and frozen food in our lab tests. It can even dispense hot water! Whether you've got a big family or just want the best fridge out there, the American-made CFE28TSHSS has everything you're looking for—and more.
2
On sale, the Samsung RF260BEAESR can drop as low as $1,200. Even though it's affordable, this 25.5 cu. ft. French door fridge impressed us with a superb fit and finish, stellar food preservation, and a handful of useful features–including an internal ice maker. Our tests show it's also a great fridge, which is why we think it's one of the best values you can buy. If you're looking to remodel, check out this Samsung.
Where To Buy
$995.00
AppliancesConnection
Buy
$998.00
Home Depot
Buy
$999.99
Best Buy
Buy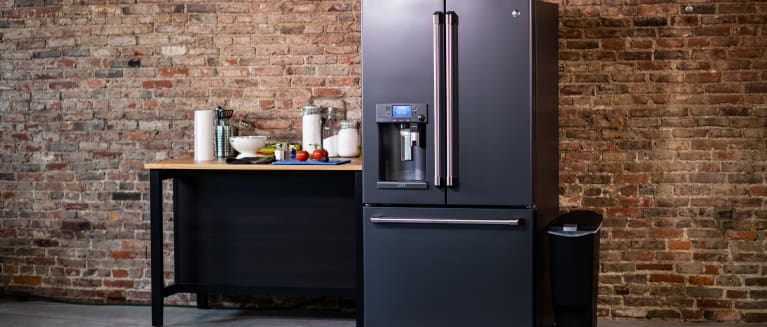 3
Imagine a refrigerator so versatile it will allow you to pop in a K-cup and brew your morning coffee, or will dispense hot water for cooking. Along with a designer look, and every contemporary refrigerator feature, the GE Cafe French door refrigerator is counter depth, so it looks built-in. It's WiFi enabled, you can use an app to control it, and it takes directions from Alexa.
Where To Buy
$3,499.00
Home Depot
Buy
$3,149.99
Best Buy
Buy
4
Side-by-side fridges might not be as popular as French door models, but we think the stainless steel Samsung RH29H9000SR is still worth a look. A unique full-length Food Showcase door-in-door storage compartment makes for easy organization, and a sleek exterior blends with either a traditional or modern kitchen. Best of all, the freezer stayed below 0ºF during our tests, so you won't have to worry about freezer burn.
Where To Buy
$1,994.90
AppliancesConnection
Buy
$1,999.99
Best Buy
Buy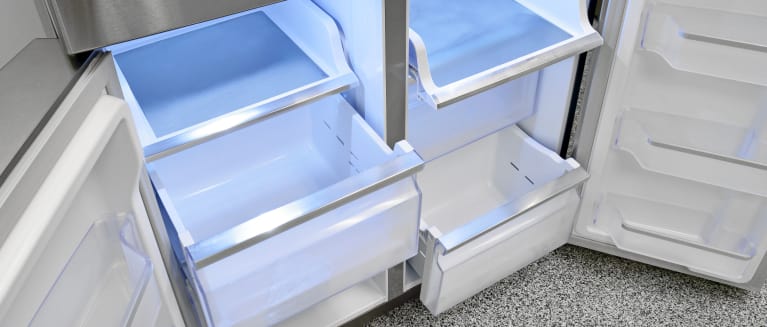 5
The Samsung RF23J9011SR is part of a growing number of four-door fridges. This one features a freezer compartment that converts to a fridge if you need extra space for chilling wine or fresh food, so it's perfect for folks who like to entertain. We also like the counter depth design. Despite a shallower depth, the RF23J9011SR still fits 23 cu. ft. of fresh and frozen food—and does a great job preserving it over time.
Where To Buy
$2,495.30
AppliancesConnection
Buy
$2,498.00
Home Depot
Buy
$2,499.99
Best Buy
Buy
Advertisement - Continue Reading Below